Home
>
Digital measurement module
ARTICLE
Digital measurement module
13 June 2018
HBM has announced the arrival of its new MX460B-R digital measurement module, the latest addition to its rugged and flexible SomatXR data acquisition system.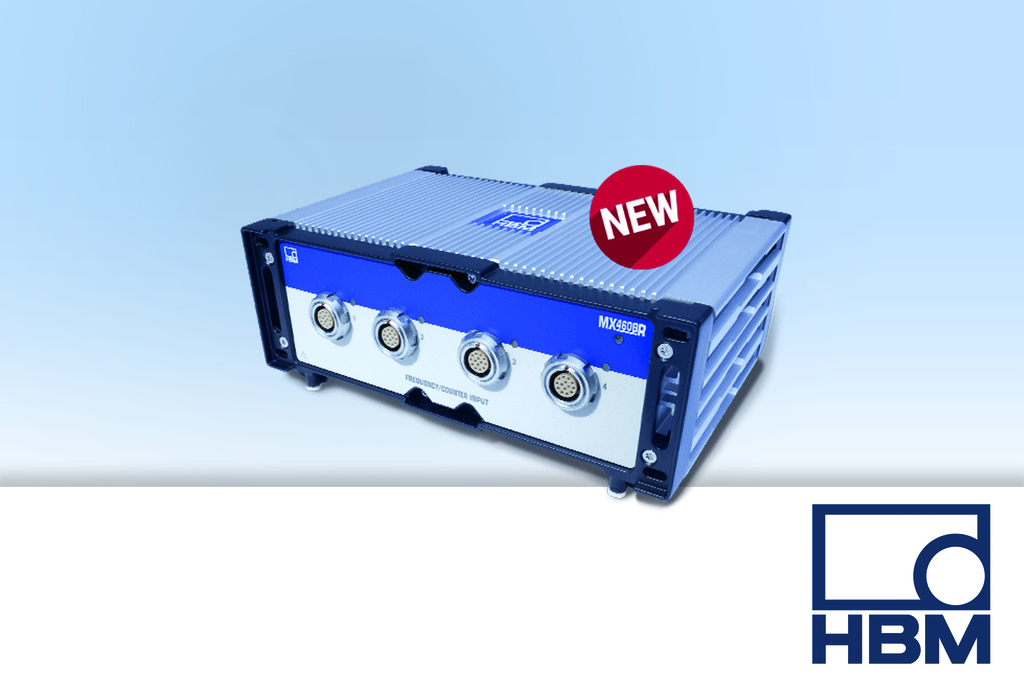 Suitable for measuring torque, rotational speed, angle, position, or displacement in harsh environments, the MX460B-R is a 4-channel, digital impulse and frequency measurement module which is suitable for precise acquisition of digital signals in a range of mobile applications such as vehicle testing and test benches.
Also able to acquire information resulting from pulse width measurements or crank angle sensors to facilitate TDC (Tope Dead Centre) or angle-based data analysis in combustion testing, the latest module allows torsional vibration analysis and differential angle calculation in real time.
Designed for use in harsh environments, the MX460B-R module can be operated across a temperature range from -40 to +80°C. Encased in a robust design, which is highly resistant to shock and vibration, it is also IP65 and IP67 protection rated.
The SomatXR data acquisition system from HBM facilitates use in harsh environments.Reliable, precise and protected from humidity, dust, shock and vibration, the modular system is suitable for a variety of applications, such as vehicle testing, stationary measurements and structural health monitoring. Offering a flexible solution, SomatXR modules can also be used in combination with other data acquisition systems to create an individual and modular solution. Modules can then communicate via Ethernet TCP/IP, and are synchronised using IEEE 1588 (PTPv2).
RELATED ARTICLES
No related articles listed
OTHER ARTICLES IN THIS SECTION