ARTICLE
Drainage survey of waste-to-energy site
29 January 2019
Lanes has been commissioned by demolition specialist Scudder Demolition to carry out a detailed CCTV drainage survey at the site of a new waste-to-energy plant in Northwich.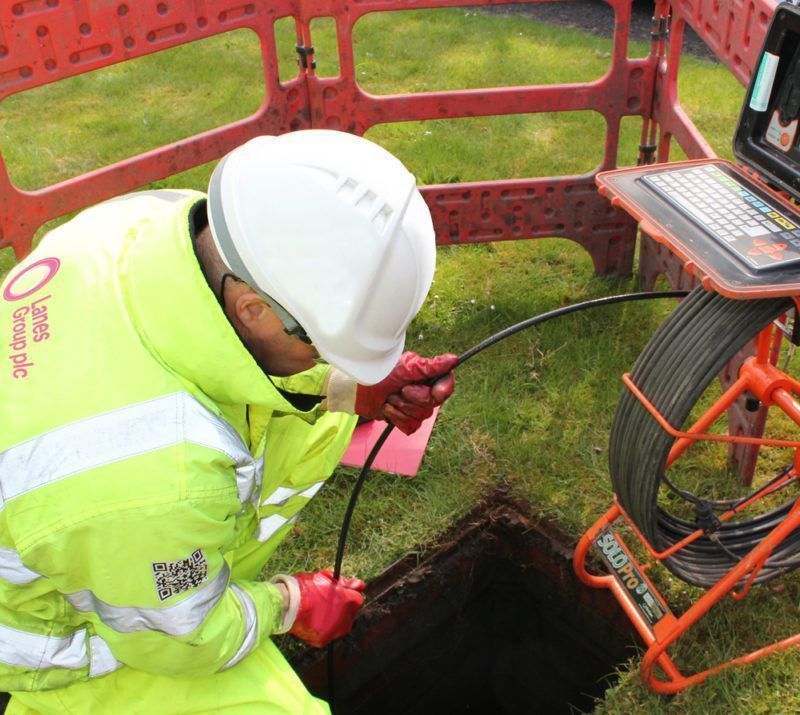 .
The site is being prepared for the construction of a new waste-to-energy plant that will generate enough renewable electricity for more than 125,000 homes.
Phil Shelley, site manager at Scudder Demolition, said: "An important step is to have an up-to-date accurate map of the surface water and foul drainage system across and around the proposed development site.
"This will allow us to make sure the integrity of the drainage system for adjoining facilities is maintained during demolition and site development.
"The drainage survey will also allow our civil and structural engineers to plan the reconnection of surface water drains and foul sewers where that is necessary."
The Lanes CCTV drainage survey team is using robotic crawler cameras and push-rod cameras to inspect pipes with diameters ranging from 150 to 300mm.
The surveys will result in the generation of an accurate drainage map of the surveyed site, as well as HD-quality video of pipework revealing its condition, and any remedial work that is needed.
Lanes won the work by competitive tender and will also carry out water jetting of drainage lines that are found to need cleansing.
Sian Wyn Jones, area development manager for Lanes Chester, said: "We use the most advanced CCTV drainage survey system. This allows us to quickly compile survey reports that focus on data of specific interest to client in a format that's quick and easy to analyse.
"Our drainage teams in Chester have a lot of experience of working on industrial sites, including nuclear energy, so can be trusted to work safely and effectively in such settings."
Phil Shelley said: "The Lanes teams have been doing a very good job for us. They're very punctual, professional and responsive, and comply fully with all our site management regulations."
OTHER ARTICLES IN THIS SECTION