Home
>
Enhanced-sensitivity amplifier for industrial metal detectors
ARTICLE
Enhanced-sensitivity amplifier for industrial metal detectors
24 January 2020
EGE has developed a new compact, rugged MDVH amplifier with enhanced sensitivity for its System 3000 industrial metal detector.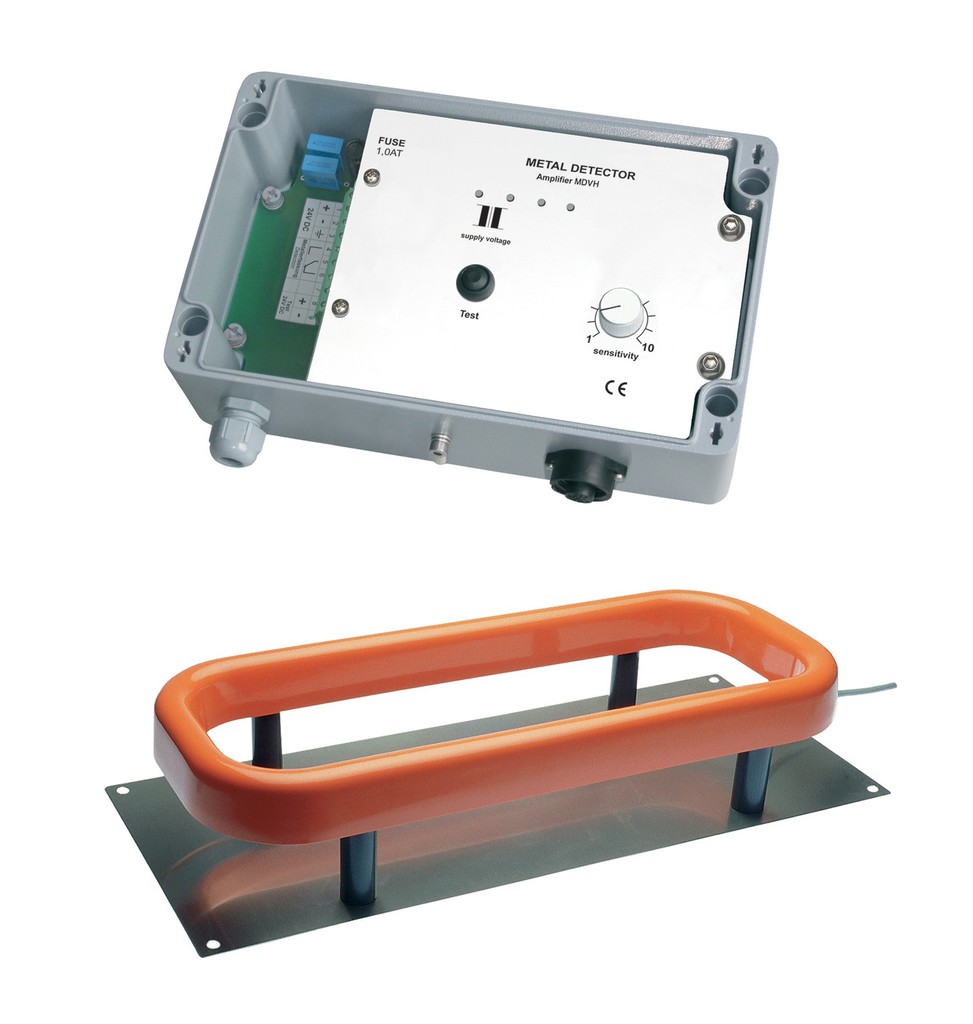 The completely redesigned amplifier is characterised by higher adjustable sensitivity levels, reduced susceptibility to interference, and a more robust housing with IP67 ingress protection.
Featuring automatic self-calibration, the unit works reliably even if the detector coil comes near metal fittings. Users can adjust the sensitivity of the detector coil as required via a rotary potentiometer on the housing front. The amplifier has a 260 x 160 x 90mm wide aluminum housing. It is designed for an extended temperature range of -25 to +70°C.
EGE's System 3000 is used in conveyor lines for non-contact detection of metal parts that could damage downstream machines or degrade the quality of bulk solids.
Thanks to its rugged design, it is suited for outdoor use in harsh and dirty environments. The size of detected parts varies for different models. The MDVH unit is optimized for medium-sized parts such as nails, nuts, wire, or silverware. MDV series devices are designed to protect machinery by identifying larger metal parts such as excavation bucket teeth or parts of tools and enclosures.
RELATED ARTICLES
No related articles listed
OTHER ARTICLES IN THIS SECTION