ARTICLE
Rack protection updated
31 May 2019
Sentry Protection Products has introduced its latest rack protection product – the Rack Sentry CONTOUR. Its modern design is said to improve almost every aspect of the original Rack Sentry. **Pic wrong way**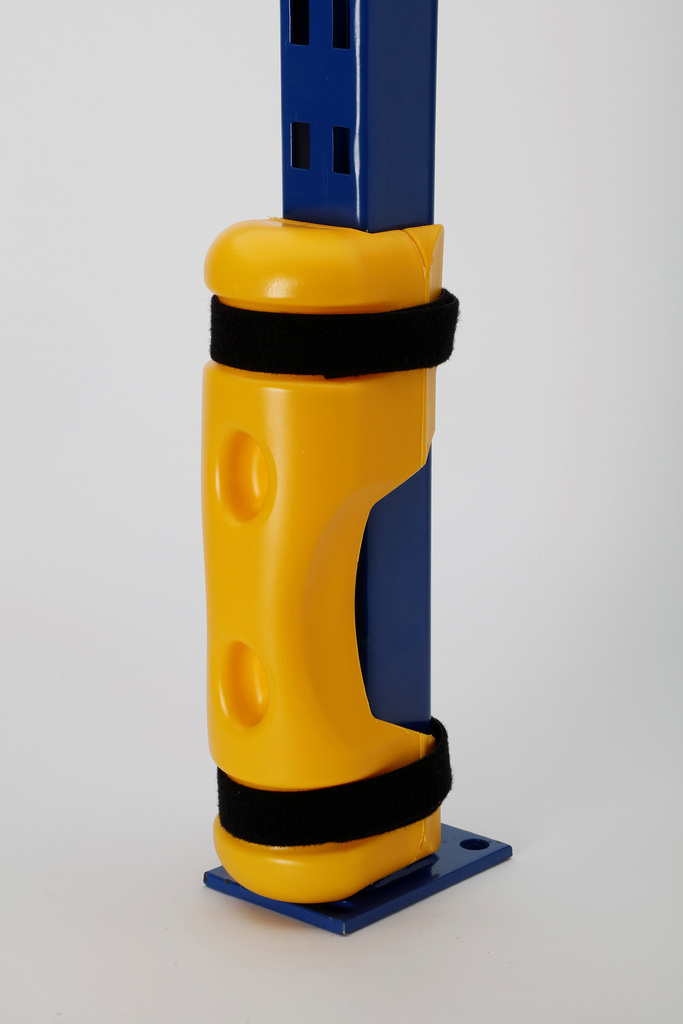 The contoured shape – round edges and a slimmer profile – reduces the footprint and increases the amount of rack clearance available to forklift drivers, while still offering a secure fit to rack uprights.
Tapered arms on the Rack Sentry CONTOUR reduce the rear face by more than 90%. For half-depth rack uprights, these hinged arms can be removed to maintain a strong, secure fit. In addition, the design has been improved to fit over beam connector hardware.
Velcro straps combined with the sculpted sides make installation and removal for rack inspection easy. All sizes feature Sentry's cut-out for horizontal beam installations.
Manufactured with a proprietary mix of flexible polymers, Rack Sentry CONTOUR is currently available in sizes to fit 76, 80, 90 and 100mm rack uprights.
OTHER ARTICLES IN THIS SECTION