ARTICLE
Effective protection against dust and droplets
11 March 2020
Performance safety eyewear specialist Riley has launched Riley Flux – a new super lightweight safety eyewear solution - providing workers with enhanced protection against dust and droplets.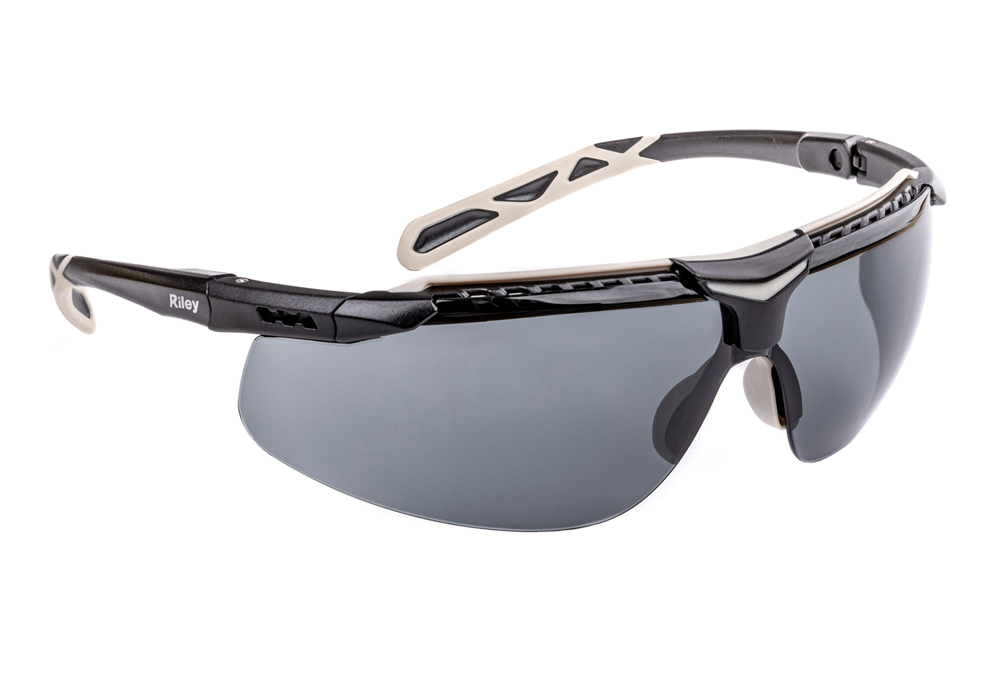 The new Riley Flux has been designed to protect workers in environments such as construction, manufacturing, engineering, automotive and aerospace, where there is a higher risk of dust and mist hazards.
It features a range of wearer benefits including:
- Enhanced protection from dust and droplets from the soft, padded brow pad
- Full wrap around impact-resistant polycarbonate lens offering large unobstructed field of vision
- High level comfort from the injected soft nose piece and temple
- Premium, dual-sided anti-scratch and anti-fog lens coatings with UV protection
- Multi-functional, adjustable 3 position temple system for a personalised fit incorporating lens inclination adjustment
- Co-injected, bi-colour thermoplastic rubber temples for secure fit and added wearer comfort
- Excellent compatibility with ear defenders, hard hats and bump caps
Tested and conforming to the EN166 and ANSI standards, Flux weighs in at just 24 grammes, while offering high levels of comfort and eye protection.
"Our new Riley Flux safety spectacle is a fantastic addition to our already comprehensive range of safety eyewear solutions. It has been designed to provide the perfect combination of protection against dust and droplets, physical impact-protection and the flexibility for the wearer to adjust the fit specifically to their own face shape enhancing comfort.
"We also understand the importance of product durability and technical superiority in all working conditions/environments. So, in line with the complete Riley® eyewear range, we have incorporated the specialist Tecton 400 anti-scratch and anti-fog moisture-repellent coating on both sides of the lens which also offers UV400 protection," said Peter Bartholomew, Riley Product and Brand Development Director.
To find out more about the range of safety eyewear available from Riley visit www.riley-eyewear.com call 0161 877 4747 or email info@riley-eyewear.com
OTHER ARTICLES IN THIS SECTION