ARTICLE
Discounts on handheld and touch computers at Multimodal
13 June 2019
A fast growing rugged hardware, software and services provider for supply chain users, Renovotec will be running an on-stand 'buy or rent', discount-driven promotion for Zebra's latest Android products at Multimodal 2019 (NEC 18-20 June).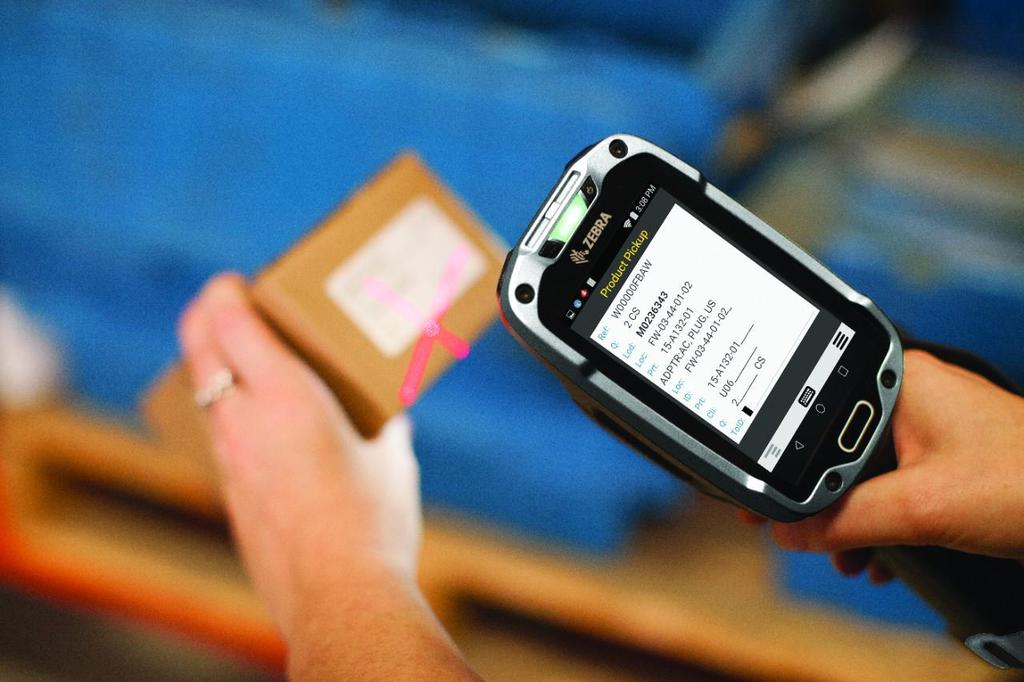 Visitors to the company's Multimodal stand (3056) will secure a part-exchange discount of up to £250 when they switch to Zebra's new ultra-rugged Android MC9300 handheld or TC8300 enterprise touch computer by upgrading from existing Zebra MC9200 and TC8000 products. Users wanting to rent the new Zebra Android products will benefit from a 40% at-show rental discount. Renovotec will also be offering a 'rent now, buy later' option.
"Renovotec's discount-driven promotions will give visitors to Multimodal immediate, lower-cost access to Zebra's latest and best mobile supply chain technology" says Renovotec managing director Richard Gilliard.
The MC9300 is the most rugged MC90 series ever created, according to Zebra, while the minimum-motion TC8300 (pictured) is said to boost worker productivity by 14%.
Renovotec recently acquired supply chain mobile technology company Spirit Data Capture.
OTHER ARTICLES IN THIS SECTION