ARTICLE
Supersized traverser
28 June 2013
Mechan, has side-stepped its way into the transport industry's record books, after installing what it believes is the largest capacity rail traverser in the UK.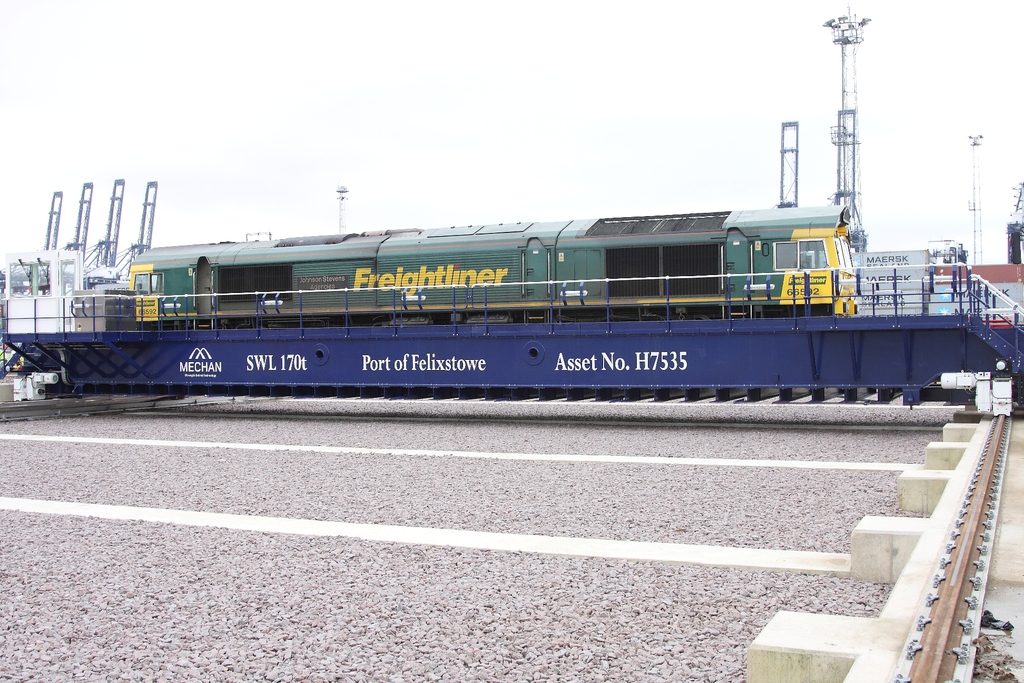 The heavy lifting specialist has designed and built the traverser to move freight locomotives between lines at the Port of Felixstowe's new North Rail Terminal.
With a capacity of 170t, the structure weighs 90t and measures 30mmetres in length, the behemoth is equipped specifically to handle future locomotives, which are expected to be larger than today's trains.
Mechan was asked to undertake the project by main contractor, Volker Fitzpatrick, who is handling all civil works at the new terminal, including installation of the pit and track for the traverser. It has taken almost 12 months to design and build in Sheffield and was delivered complete to site by Leicester Heavy Haulage.
OTHER ARTICLES IN THIS SECTION