ARTICLE
Investment in customer service
14 January 2014
Thorworld Industries has reported excellent growth in its dedicated service division during 2013, citing the current increasing preference of its customers to maintain and retain, rather than replace, loading bay equipment such as mobile Yardramps, dock levelling equipment and accessories.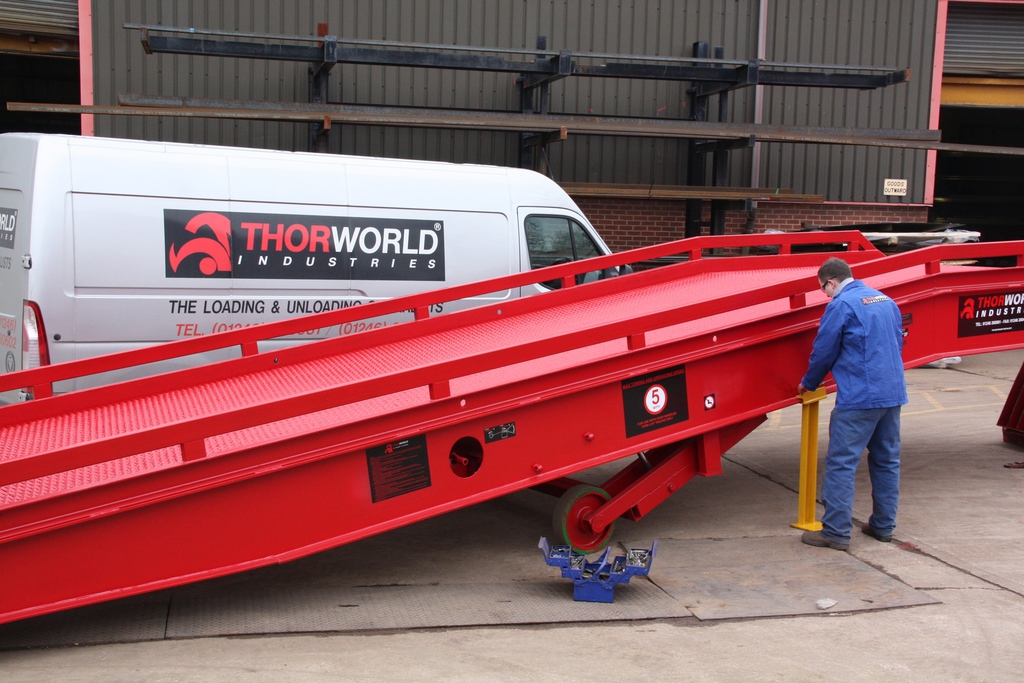 The company has invested significantly in its service offering in order to help customers get the best from its equipment.
John Meale, MD, explains: "We're in a great position to really focus on our service and maintenance offering simply because the original loading bay equipment we create is so well designed, manufactured and installed. This gives us an advantage when it comes to extending equipment lifespans through regular servicing.
"We're finding that customers really value our commitment to helping them maintain the equipment they already have by regular servicing, as opposed to purchasing replacement equipment. There is no reason why properly and regularly maintained Thorworld equipment shouldn't continue to perform while also meeting current health and safety legislation.
Thorworld is an accredited SAFE contractor member, and its engineers have specialist regulatory knowledge to ensure every element of a customer's loading bay is running at optimum safety.
OTHER ARTICLES IN THIS SECTION