ARTICLE
Upgraded cross-draught system
20 January 2014
AirBench has upgraded its VertEx modular self-contained cross-draught extraction and filtration system.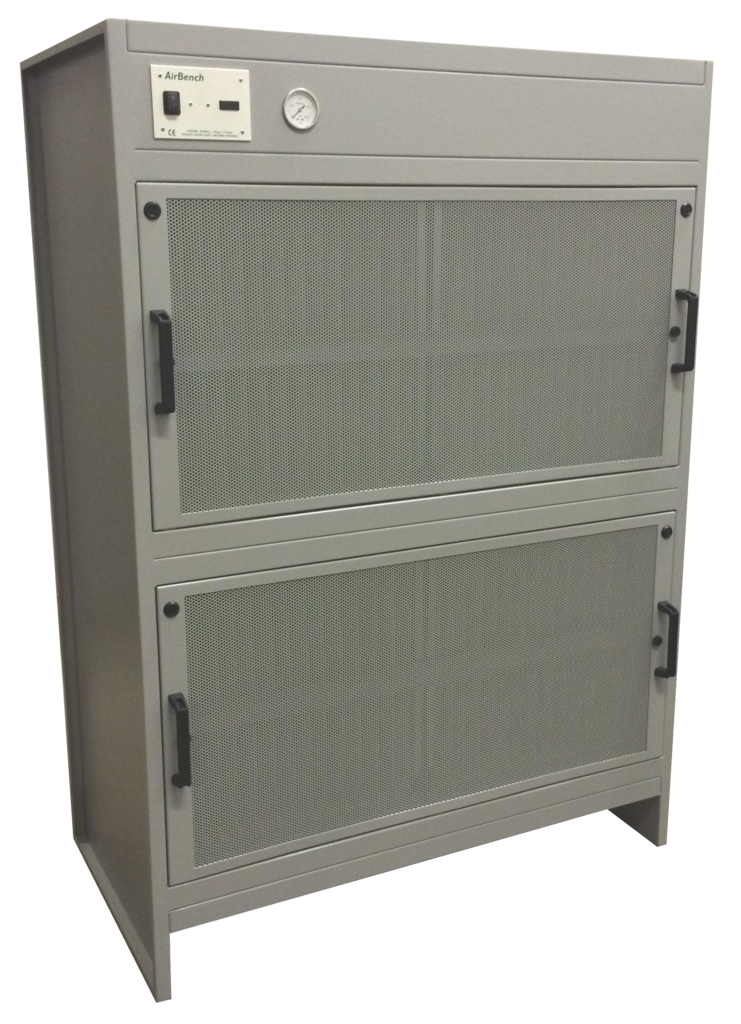 The system draws in dust and fumes through its ventilated front face, capturing them within internal panel filters, and returning clean air to the room. The modular approach means multiple VertExes can be used to create dust control booths of any size, or single units can be used directly behind an operator to allow at-source extraction from dusty processes.
Each unit is now supplied with an integrated EC fan, so that even large installations can generally be run using existing single phase supplies.
OTHER ARTICLES IN THIS SECTION