ARTICLE
Pneumatic safety
07 July 2014
Festo now offers a training course for those who require a deeper understanding of the safe application of pneumatics in relation to the requirements of the Machinery Directive (DIN EN ISO 13849-1) and associated standards.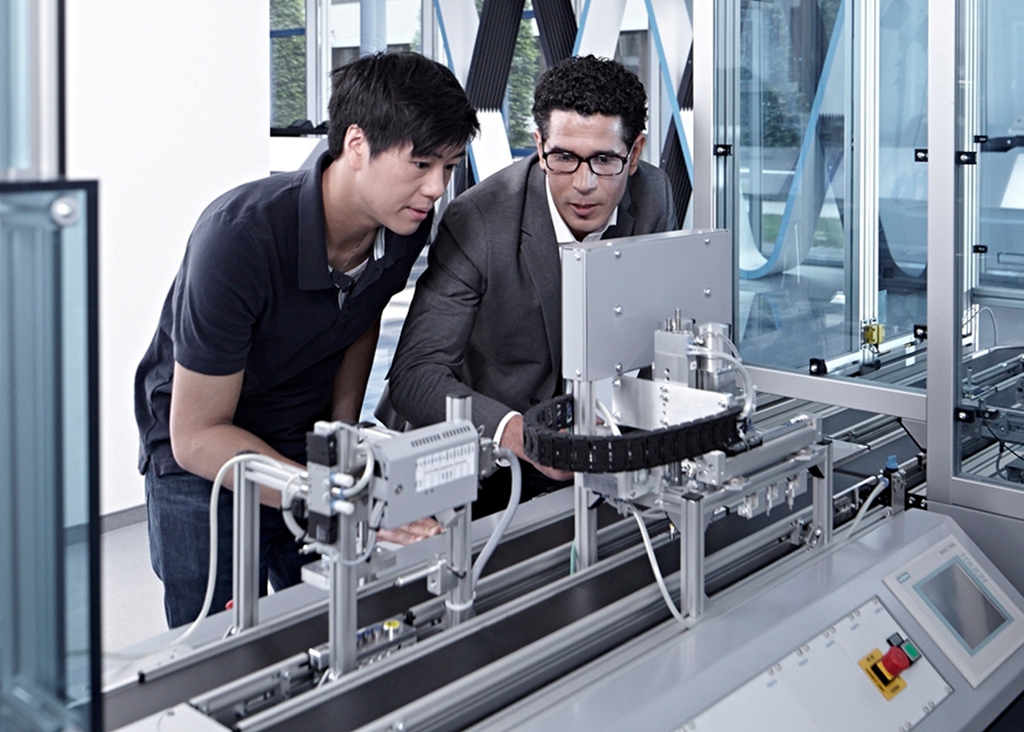 Bob Jackson, safety applications manager at Festo, who is running the two-day workshops, comments: "Generally courses about safety and the Machinery Directive tend to look more into the electrical and electronic issues that can arise and neglect the pneumatics element. Plugging this skills gap, this course addresses good practise and safety standards relating to pneumatic and mechanical systems, focussing on specific safety areas around actuator systems and the options available for compliance under the Machinery Directive."
The first day looks at good and safe practise with pneumatics as covered by ISO 4414:2010, with the second day working through practical examples of how to apply this knowledge, understand the risks and limitations of different pneumatic solutions, while paying particular attention to the challenges of ensuring the safe and reliable operation of vertical axes.
Topics covered include air supply, control valves and circuits, as well as actuators; stopping and holding a cylinder using mechanical and pneumatic methods, behaviours of actuators in safety solutions, clamping devices, circuitry and their usage.
Jackson adds: "I believe this course will prove hugely beneficial for engineers wishing to ensure their compliance with the relevant directives by developing their knowledge of this topic through both theory and practical workshops."
Upcoming workshop dates scheduled at Festo's training centre in Northampton are 16th-17th September and 25th-26th November. Further dates are planned and the workshop can also be delivered in-house upon request.
OTHER ARTICLES IN THIS SECTION