Home
>
Quick change chucking systems cut set up times
ARTICLE
Quick change chucking systems cut set up times
27 January 2015
Increasing demand for CNC machined components in its barfeed and general turning departments, led Fort Vale Engineering to increase its machine tool capacity to meet demand.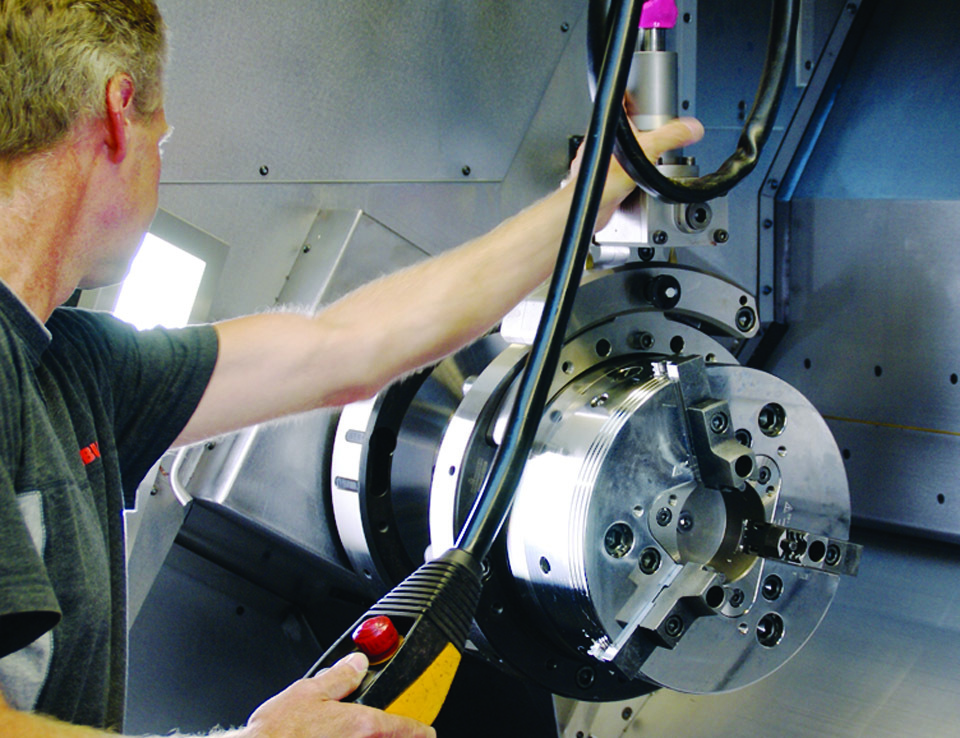 The addition of eight new CNC machines, which included a Nakamura WT150 as a barfeed lathe and a Mori Seiki CL1500M chuck lathe, to the existing portfolio of machines eased production pressure. Fort Vale turned to Hainbuch and its quick change chucking systems to help further reduce set-up times on the new machines.
The installation is configured in two separate cells, one consisting of the new Mori Seiki CL1500M and the other running the new Nakamura WT150 with the existing barfeed machines. Part of this investment program included the implementation of a Hainbuch quick change collet system, which is making significant time savings for the cell.
A Hainbuch fixed collet chuck system on the new Nakamura delivers "astounding" changeover times. With regards to the Mori Seiki machine, Hainbuch engineers introduced the new Centrotex modular system, which features a backing plate that fixes to the turning centre and provides the ability to interchange up to three different types of clamping system.
RELATED ARTICLES
No related articles listed
OTHER ARTICLES IN THIS SECTION