ARTICLE
Five day delivery
13 February 2015
PCB Piezotronics has added the 607A11 Swiveler ICP industrial accelerometer to its five working day delivery programme.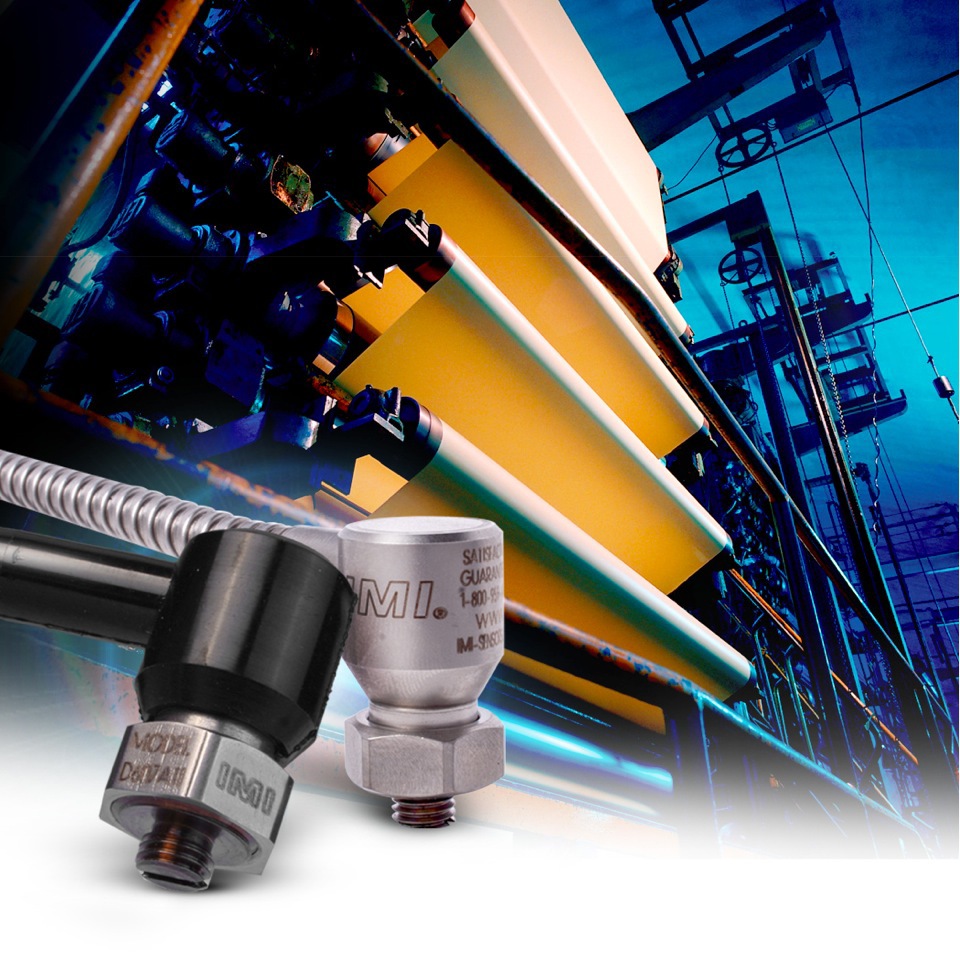 The company says the Swiveler is designed to install into tight spaces at lower cost than existing through bolt sensors, with its special 360° swivel mount making installation quick and easy. The 607A11 sensor is also offered with PCB Piezotronics' lifetime warranty, and ATEX options are available for use in hazardous area applications.
The special design facilitates positioning of the integral, side-exit cable while the floating lock nut keeps the sensor securely in place. This low-cost accelerometer has a small footprint of just 14mm diameter and its shear mode construction minimises base bending and ambient temperature transient effects.
Suitable for permanent installations in space-restricted locations, the 607A11's laser-welded hermetically sealed design and stainless steel construction make it well suited to use in dirty, oily and submerged applications.
Specifications include sensitivity of 100mV/g, measurement range ±50g, overload limit (shock) 5000g peak and frequency range to 10kHz.
Besides lifetime warranty on many products, PCB Piezotronics also offers to all customers, at no charge, 24h emergency telephone support.
OTHER ARTICLES IN THIS SECTION