ARTICLE
Temperature resistant
22 July 2015
High performance 'O' rings available in the UK from Dichtomatik offer increased performance and productivity in the production of pharmaceutical glass containers.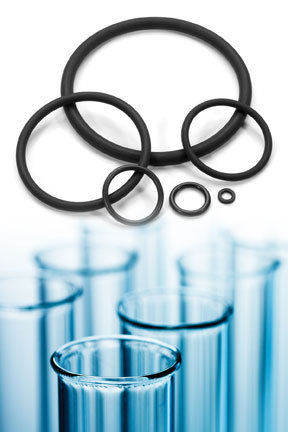 During the manufacturing process, glass tubing is rotated by a stainless steel wheel which incorporates an external 'O' ring to prevent direct contact between the steel and a hot glass surface. With typical glass temperatures during production of 446°F (230°C), silicone 'O' rings had a limited operating lifetime of days (one week maximum).
Purpose designed DuPont Kalrez Spectrum 7090 'O' ring replacement parts, available from Dichtomatik, extend the life of these products to over 6 months, while at the same time also eliminating 'O' ring degradation during this period.

OTHER ARTICLES IN THIS SECTION