ARTICLE
Reduced respiratory burden
16 February 2016
Scott Safety has launched Proflow 2 SC 160, a higher flow rate powered air purifying respirator (PAPR) for the industrial market.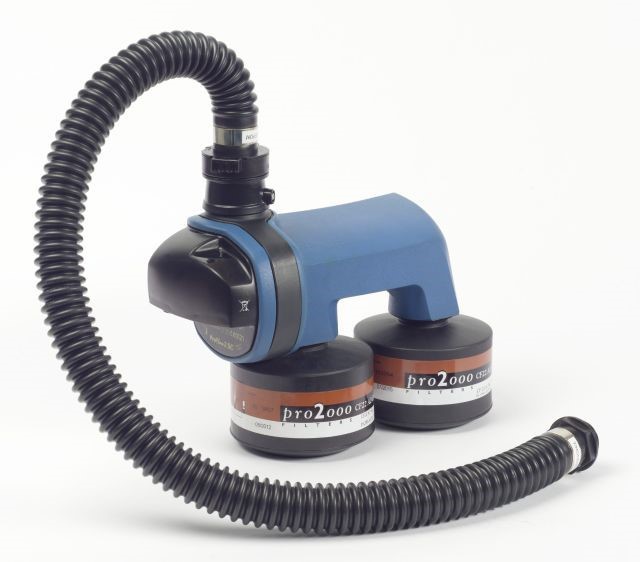 This variant of the Proflow SC range of PAPR has a flow rate of 160L/min, providing reduced respiratory burden and optimal comfort for longer working periods, particularly in warm environments.
Designed for use by workers operating in contaminated air environments, PAPRs use a motor to pass air through a filter to give a supply of clean air. Compatible with a wide range of headtops and facemasks approved to the latest EN respiratory standards and a comprehensive choice of filters, the Proflow 2 SC 160 covers a wide range of industrial applications, from agriculture and construction, to heavy manufacturing and oil and gas.
It is intelligent and easy to use with a number of advanced refinements over the original Proflow concept. Electronic control of the air supply maintains a comfortable airflow, automatically compensating for changes in filter resistance. On board data logging also records usage to provide workers with reliable and downloadable maintenance information.
Wearing a respirator over a period of hours can create a great physiological burden on the wearer, from the sheer weight of the kit, to the effort required to breathe. To combat this at Scott Safety, the Proflow 2 SC 160's ergonomic design incorporates a curved backplate and lightweight battery, ensuring user comfort for long periods of use.
Mark Andrews, global product manager, Powered Air, Halfmask & Airline, says: "It was Scott Safety's mission with the Proflow 2 SC 160 to develop a powered air purifying respirator that uses the highly popular Proflow product platform but with a higher flow rate thereby minimising the physical burden on workers enabling them to concentrate on their work, not their equipment."
An integrated NiMH re-chargeable battery safely enclosed within the casing can be re-charged in-situ To extend the service life of the battery, a 'smart' charger has been integrated. This enables a fully charged battery to stay connected to the charging device without damage. Dependent on the filter, facepiece and headtop combination, the battery can last for up to 10h on a single charge ensuring coverage for longer shift working.
An automatic monitoring feature checks that the blower is operating correctly, warns the user of low battery and quickly compensates for changes in airflow. A self-diagnostic test on start-up shows the current status of the respirator on the digital display, giving you full confidence in the functionality of your Scott Safety Proflow 2 SC 160.
OTHER ARTICLES IN THIS SECTION