ARTICLE
Magnetic separator recovers PCBs
28 April 2016
Bunting Magnetics has developed a device that separates and recovers Printed Circuit Boards (PCBs). The High Intensity Separation Conveyor (HISC) has an exceptional strong magnetic head pulley and was originally designed to separate weakly magnetic materials such as abraded and shredded stainless steel.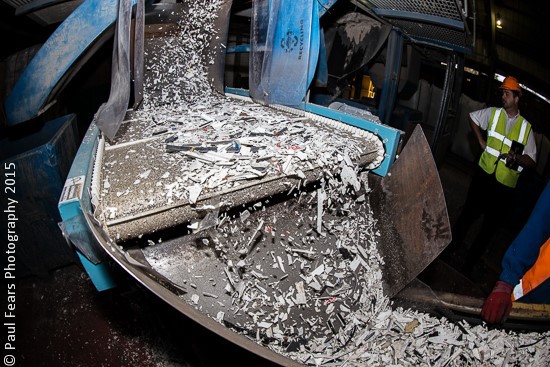 During on-site tests at a UK plastics recycling company, the HISC was also found to efficiently separate and recover PCBs.
The separation of PCBs is an issue for many recycling companies, especially those involved in WEEE (Waste Electrical and Electronic Equipment). PCBs contain a number of components mounted on a non-conductive substrate including capacitors, resistors and active devices. A PCB will contain gold, palladium, silver, copper and different hazardous materials, and cannot be disposed of in landfill. Once recovered, there are companies who specialise in recovering the precious metals from the PCBs, but firstly, these need to be recovered from a waste stream.
Bunting's HISC Magnetic Separator is commonly installed after primary magnetic separation and eddy current separation and is used to either remove weakly magnetic materials from the primary product to produce a clean recycled material (eg UPVC window frames, recycled plastics, etc), or recover valuable materials (eg stainless steel and PCBs).
The strength of the magnetic field is said to be far greater than standard magnetic separators, extending the separation capabilities from just removing ferrous and strongly magnetic materials to materials that have a very low magnetic susceptibility.
OTHER ARTICLES IN THIS SECTION