ARTICLE
Energy efficient drives for new bottling line
27 June 2016
SEW Eurodrive has supplied an energy efficient drive solution to drinks manufacturer, Radnor Hills, that has helped make a new bottling line possible. The new line will enable the company to increase production from 175 million to around 300 million bottles a year, as part of a planned expansion program to meet growing demand for its products.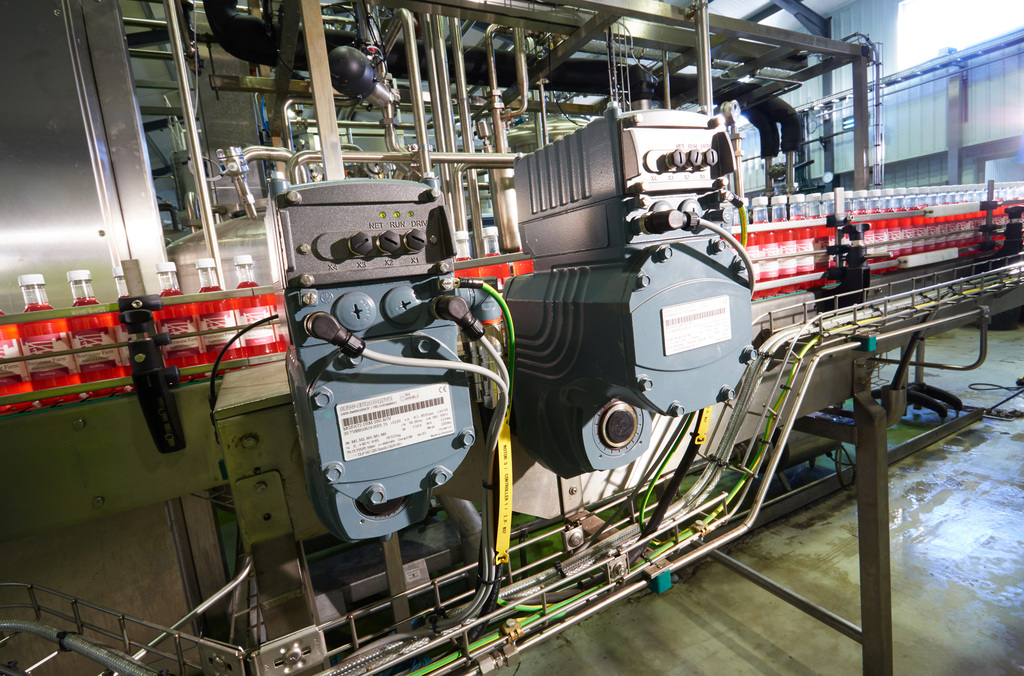 Radnor Hills produces a wide range of products in glass and plastic bottles including still water, sparkling and flavoured water, mixers, premium presses, healthy childrens' products and sports drinks.
The company has installed a new bottling line, capable of handling 22,000 bottles an hour, along with a PET bottle blow moulding machine. Based at Heartsease Farm amongst the mountains and forests of Radnorshire, Radnor Hills' remote, rural location means the company has to work with a limited local power supply. The solution was designed by factory automation engineers Newberry Systems who worked closely with SEW Eurodrive to utilise the company's energy efficient decentralised mechatronic drive solution Movigear. It was calculated that the high energy efficiency of Movigear would cut power consumption significantly, keeping it well within available limits, and allow the project to go ahead.
SEW Eurodrive says that Movigear typically is able to reduce energy consumption by up to 50%, or more, compared to standard drive products. It is designed with high-efficiency individual components and combines the gearing, motor and drive electronics in a single unit. This makes it possible to do away with control cabinets, saving space, reducing costs and the laborious, time-consuming wiring of motors, sensors and actuators, not to mention the elimination of much of the costly cabling.
William Watkins, managing director of Radnor Hills said: "Movigear gave us the opportunity to significantly reduce energy consumption, and, given our limited local power supply issues, we may have not been able to go ahead with the new line without it."
After installation and testing, the new bottling line performed perfectly and met all of Radnor Hills' requirements. Speaking of the new drive system Rob Newberry, of Newberry Systems, said: "I'm highly satisfied with SEW's decentralised drive technology as well as the valuable support we've received from their engineers during design, installation and commissioning. Movigear is now my standard drive solution for all new projects of this type."
OTHER ARTICLES IN THIS SECTION