ARTICLE
Embedded controler
18 March 2017
Pryor Marking Technology has developed an embedded controller to underpin its range of marking machinery. The 4000 series controller links to the company's range of dot, scribe and laser marking machines, as well as its portable, benchtop and production line integration models.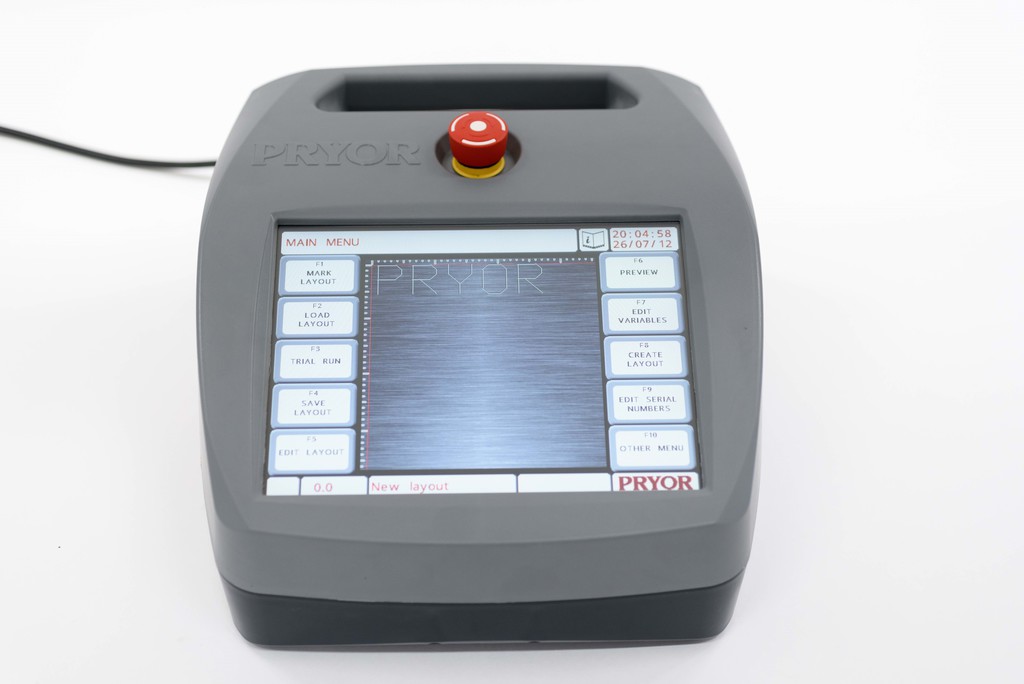 A 10.4" industrial grade touchscreen – which can be operated while wearing gloves – gives easy on-screen editing, drag and drop options, larger buttons and a live preview of what is being marked. Password protection is provided as standard so that operators can easily perform error-free marking.
At the same time, the electronics have been completely upgraded to allow far more intensive data processing. Also, expandable I/O allows many more controls and sensors to be integrated.
The controller is offered in bench-top, battery powered and panel mount versions. The operator interface is now fully customisable, allowing manufacturers to have their own labels and images.
"This improved controller, which was designed and manufactured in the UK, is a superior product that is easy and intuitive to use," says Alastair Morris, sales director. "It enables in-house branding, and levels of password security that will allow different levels of access and use."
The company continues to offer its own PC-based software suite for its products, which also allows full traceability in manufacturing processes, which is vital to securing quality outputs and which can be used in almost any manufacturing environment.
OTHER ARTICLES IN THIS SECTION