ARTICLE
Latest catalogue
18 May 2017
Snickers new 68 page brochure has full details of the newest additions to the ALLROUND, FLEXIWork, LITEWork and RUFFWork clothing ranges and plenty of advice on how to choose the working clothes that are right for your kind of work.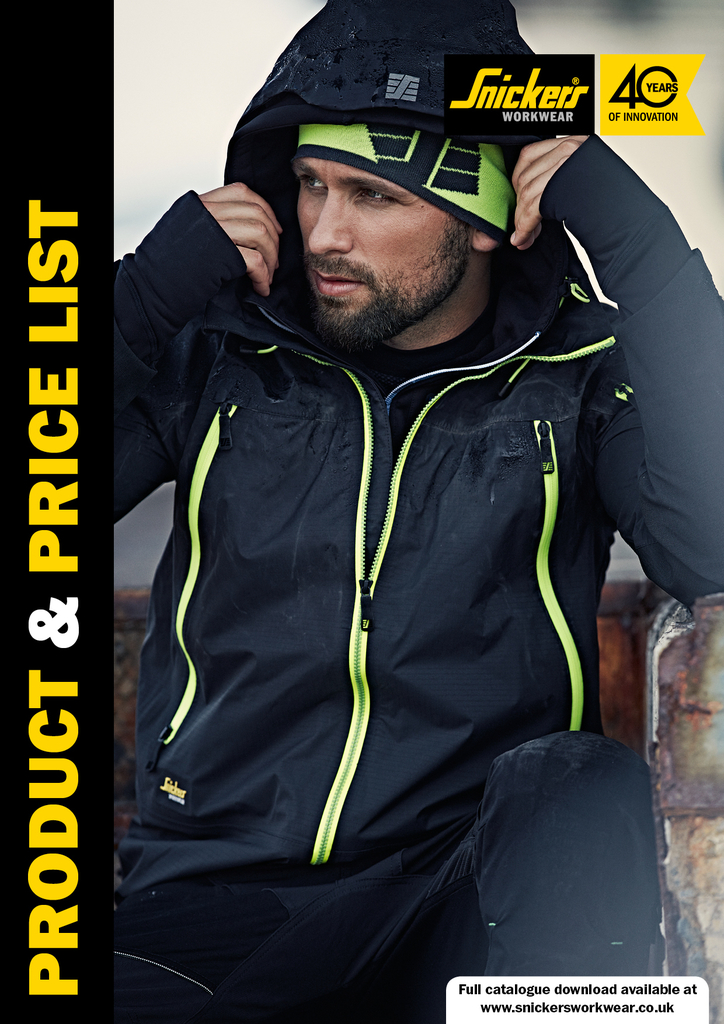 There's also lots of information on all the other garments and accessories you can get for working effectively wherever you are on site – and whatever trade you're in.

Quality, innovation, hi-tech fabrics and top class functionality are features of every garment – Trousers, Jackets, Topwear, Safety shoes and Accessories.
OTHER ARTICLES IN THIS SECTION