ARTICLE
Ensure safety when working at height
15 June 2019
Zarges designs specialised equipment to help keep those working at height safe. Some of its solutions will be featured at Safety & Health Expo 2019.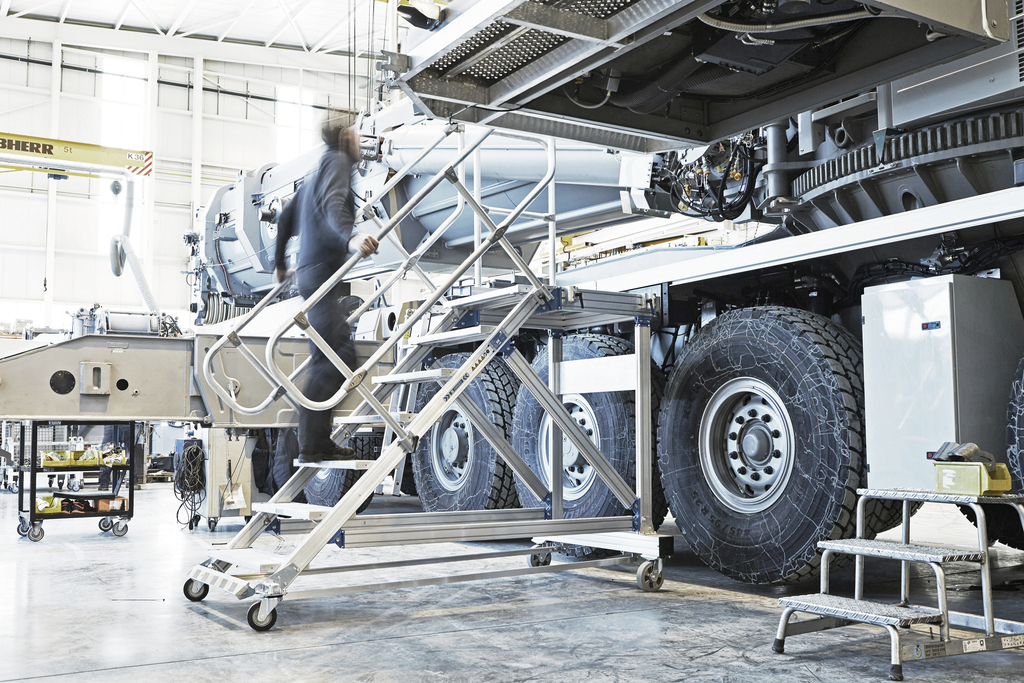 Working at height is not for everyone and, even when it feels like second nature, the right equipment is needed to provide that extra layer of security.
Statistics reported by the Health and Safety Executive last October revealed that over the course of the last five years falls from a height were responsible for 26% of all fatal injuries, an average of 37 fatal injuries every year. More complex working at height conditions involving electrical hazards, noisy equipment, oily or wet flooring, can also increase the risk of injury.
Products on show will include:
Industrial Platform Steps: This range of access systems and work platforms allows the user to design their own platform using an online configurator.
EFA B Fibreglass Stepladder: Made from glass-fibre-reinforced plastic, this product is designed for chemical environments or for working under voltage. Compliant with the high-voltage test for ladders of insulating material in accordance with DIN EN 61 478 or VDE 0682 Section 6.5 Category 1/30 KV.
R13 Step S: Suitable for oily and wet conditions and with safer ascent in mind, anti-slip R13 surfaces help ensure the highest non-slip performance.
All of these products are made to EN 131 Professional standard. However, it is important that users choose a product based on their own risk assessment, based on the Work at Height Regulations 2005.
Zarges adds that while the best thing about working at height is that it can make you feel like you're on top of the world, it doesn't mean that you have to climb at your own risk. Stand SH2054
OTHER ARTICLES IN THIS SECTION