ARTICLE
Form-in-Place foam gasket service expands capacity
16 June 2019
To meet growing demand for its contract Form-in-Place Foam Gasketing (FIPFG) service, Techsil has increased production capacity by 25% at its UK site, adding a 4th production cell.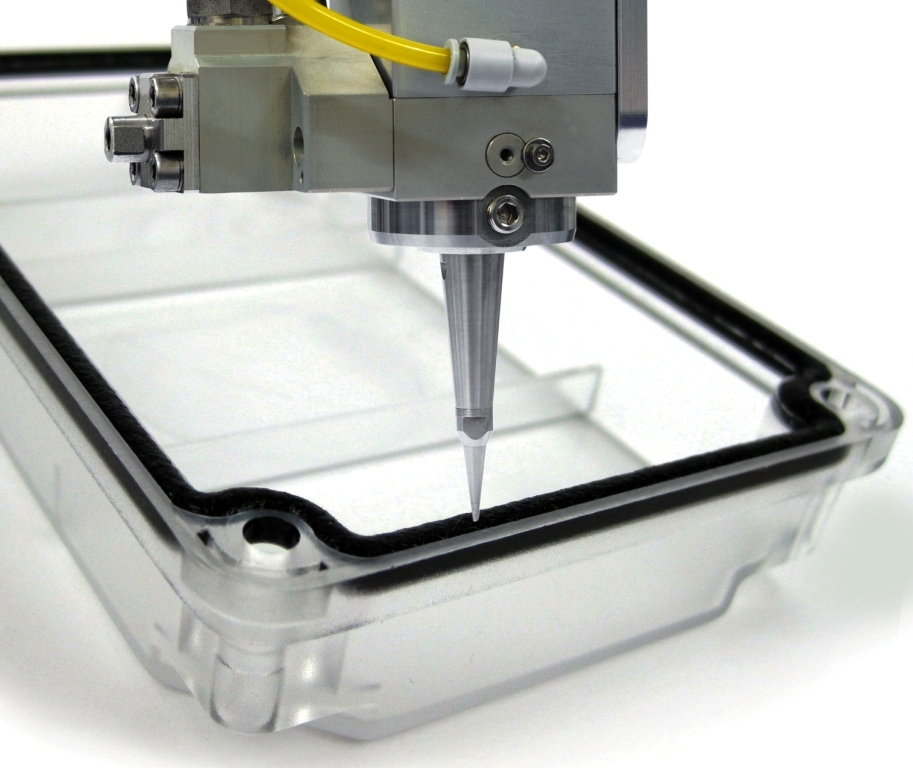 Using a single-component liquid polyurethane foam sealing system and machine technology, Techsil's bespoke FIPG contracting service offers an economical and reliable solution for replacing labour intensive peel and stick gasket applications.
The foam gasketing systems mean customers can introduce high specification seals, without the need to invest. The 6 axis robot systems apply foam beads to a wide range of substrates, including plastics, metals and glass – from simple flat parts to complex 3D profiles and double face applications.
Short cycle times save time and money. Techsil says if a manufacturer produces small volumes or has intermittent production, then subcontracting their FIPG system will be very cost effective.
The robot automation creates a highly repeatable and high performance foam gasket. Productivity improves by the robotic process and operator errors such as misplaced or damaged seals are removed. The foam gasket material cures in seconds to allow speedy packing and return to the customer.
Foam FIPG's are used on parts in a growing number of applications in a wide range of industries such as: Automotive, lighting, white goods, boilers, marine, electrical enclosures, medical devices, caravans and motorhomes, aerospace, packaging, filters, HVAC, photovoltaic and wind energy.
Another addition is the creation of a day lab facility. This is now available for customers wanting to develop prototypes, produce low volume production and small scale sample runs.
Steve Green, business development manager, comments: "Design considerations are numerous for compression foam seals as there can be a range of different performance requirements. These include differing ingress protection levels (IP Ratings), fluid resistance and thermal demands. This foam sealing technology can be adjusted in its applied size and also in its hardness to give the Component Design Engineer increased flexibility in achieving the functionality of their part. The new day lab facility will enable different design specifications to be trialled and is something customers have been asking us for."
For further information on Techsil's FIPG contracting service, go to: https://www.techsil.co.uk/resource-centre/form-in-place-foam-gasket-service/
OTHER ARTICLES IN THIS SECTION