ARTICLE
Jenton offers bespoke Emplex bag sealing machine
15 January 2020
Jenton International, part of The Jenton Group, has introduced an Emplex MPS 7503 heavy duty, high speed vacuum band sealer with custom designed frame, conveyor transport system and EU-compliant guarding.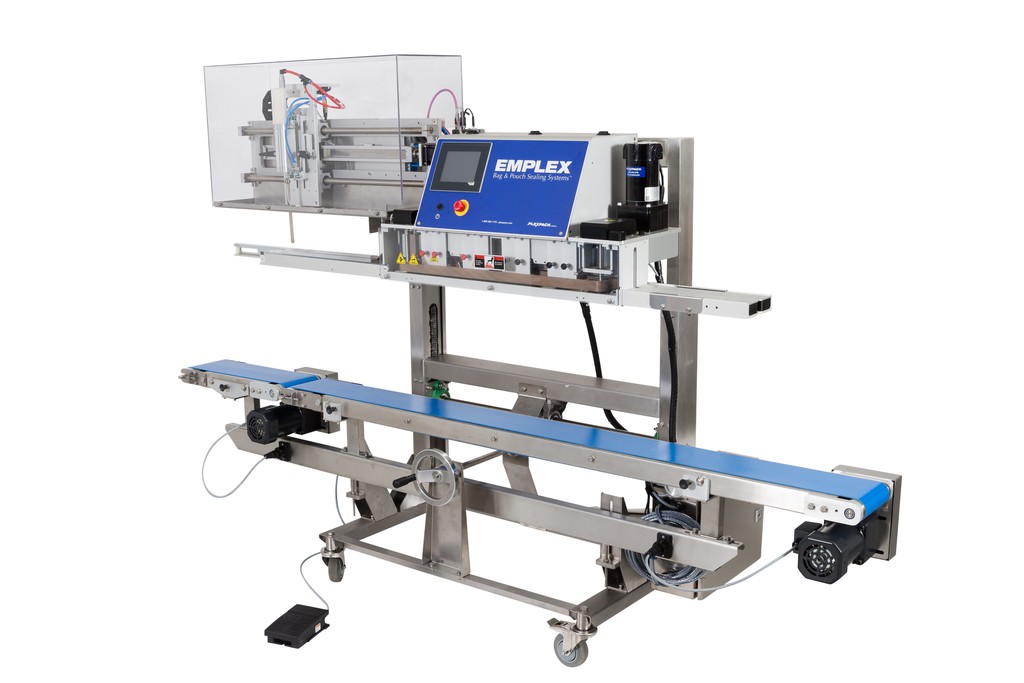 Further underlining its commitment to reducing packaging weight whilst increasing shelf life and performance, development of the new Emplex MPS 7503 follows the extension of Jenton's distributor agreement for Emplex bag and pouch sealing equipment with Canada-based flexible packaging specialist PlexPack to cover Benelux as well as the UK.
Jenton used its proven knowledge of the medical and food industries and expertise in the production of food grade packaging automation equipment combined with PlexPack's high performance bag sealing technology to design the bespoke Emplex MPS 7503 system.
Suitable for secure vacuum bagging of chemicals as well as food products such as coffee and snack foods, the Jenton Emplex MPS 7503 is a heavy duty, high speed vacuum band sealer equipped with vacuum and / or nitrogen gas flush system.
The machine creates high quality, moisture proof, oxygen-free packages and is capable of operating at speeds up to 20 bags per minute.
Jenton offers a wide range of Emplex equipment for the food, pharmaceutical, chemical and medical markets, including standard and custom-designed continuous bag sealers, hot air sealers, automated bagging, integrated systems and add-ons.
Emplex continuous band sealers have sealing and pressure components designed for the medical industry and produce precise, consistent and strong seals whether the product is hand-fed or conveyorised.
At its Whitchurch-based facility, Jenton Group offers a full workshop for equipment repair and maintains an extensive stock of spares in addition to having a number of service engineers available for on-site repairs and maintenance.
OTHER ARTICLES IN THIS SECTION