ARTICLE
IO-Link smart configurator
16 July 2019
The SCTL55 IO-Link smart configurator from Carlo Gavazzi is a user-friendly wireless handheld solution that is said to significantly simplify configuration, adjustment and diagnosis of many IO-Link sensors.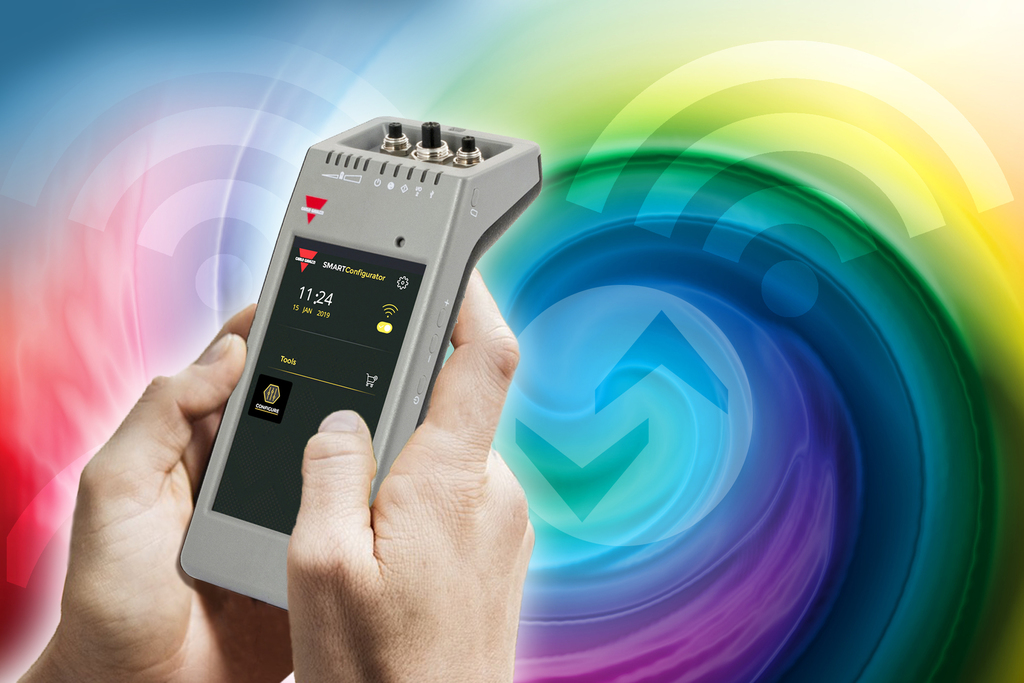 The SCTL55 can aid troubleshooting and improve production processes by providing data on sensor status, including current temperature, quality of run and process data, and easily change the operating sensor parameters, such as switch point mode, sensing distance, timing functions, output configuration (PNP/NPN/push-pull, NO/NC), to better meet process requirements.
The smart configurator operates on the Android platform and is housed in a polycarbonate body rated IP30. It comes with a 5.5in HD touch screen and dedicated apps to help users access advanced diagnostics, check operating hours, number of detections, operating cycles, alarms events and much more.
It doesn't require a PC or additional software to configure a sensor: Simply plug in the sensor to one of the three connectors on top of the configurator and the device will automatically search for the IODD file. If the file is not found, the SCTL55 will automatically download it, once connected to the Wi-Fi /mobile hotspot.
Thanks to the user-friendly GUI, it is easy for users to add any parameter to a 'favourites' list on the homepage and create profiles with different levels of accessibility to the sensor's parameters as observer, maintainer or specialist.
The user can also expand the memory with an external SD card or save the configured data to a PC or database. The smart configurator is truly portable thanks to the rechargeable high capacity battery that lasts more than 5h in full operation and more than 22h with the screen off. LEDs indicate battery status, and charging can be done via the included mini USB cable.
OTHER ARTICLES IN THIS SECTION