ARTICLE
Upgrades made to laser marking workstation
10 June 2019
Macsa ID UK will highlight a range of high performance laser marking systems at the Subcon show in June, including its newly upgraded iLaserbox 450 laser marking workstation.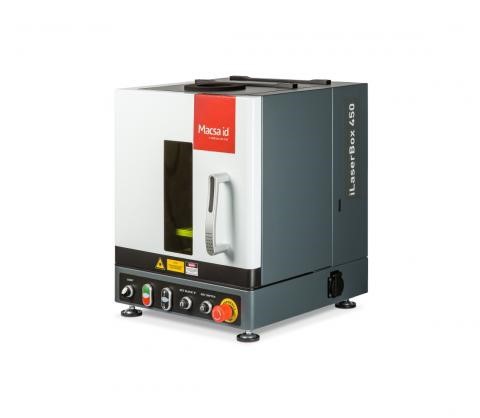 Suitable for first time laser users, the ergonomically designed unit now features a lateral instead of vertical door for improved ease of operation.
The newly enhanced Macsa's iLaserbox 450 can be switched to Class 4 mode for marking large or irregular part configurations. This makes it suitable for high value, low volume applications within a range of industrial markets, including automotive and aerospace.
Macsa's entry-level iLaserbox 450 is a compact, economic and easy to install laser marking workstation. Simple to integrate and manage, it can operate safely in standard Class 1, semi-manual and low-volume marking applications. It can handle components of up to 264mm (length) x 350mm (width) x 160mm (height).
The iLaserbox 450 work station is compatible with Macsa's full range of industrial laser systems. These include the Nano DPSS compact all-in-one, F Duo Fiber laser for high precision 2D and 3D marking on metals, and D Duo DPSS models for quality marking on plastics and delicate substrates.
Used in conjunction with Macsa ID software, the iLaserbox 450 is simple to encode for consistent and precise marking of text, barcodes and other graphic files.
Macsa ID delivers advanced solutions to meet the coding, identification and traceability needs of the manufacturing industry. It is one of the five largest international companies in the laser and coding sector. Macsa ID is supported by a sales and service network that spans more than 80 countries and has direct offices in Spain, China, Malaysia and now the UK.
OTHER ARTICLES IN THIS SECTION