ARTICLE
Latest custom-fit P3 respirator masks
25 July 2019
Full Support's new Easimask Custom-Fit P3 disposable respirator mask features pre-formed shell, 360° seal and improved breathing resistance.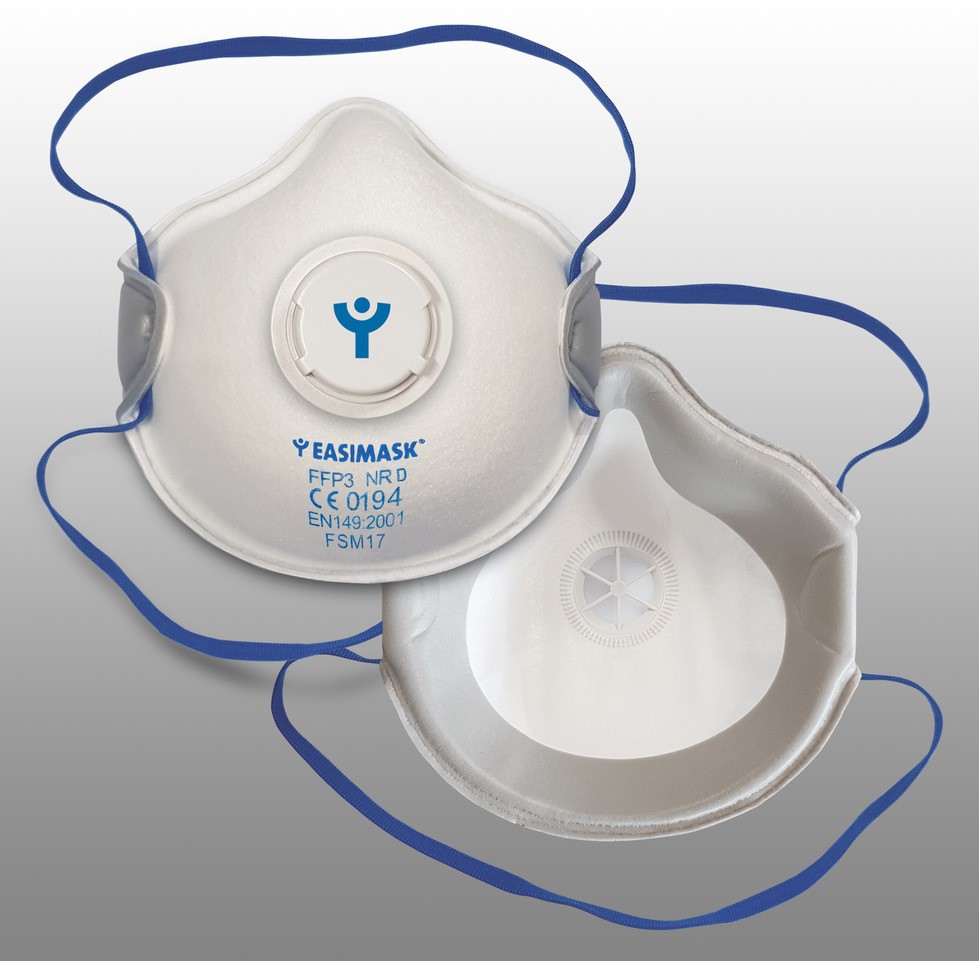 Full Support says the new Easimask Custom-Fit range combines leading face-seal technology and ergonomic pre-formed design to provide a secure, comfortable fit every time.
A rigid filter shell ensures the mask keeps its shape and allows optimal space around the wearer's mouth and nose for comfort and communication. Combined with the Custom-Fit's pre-formed nose bridge, minimal manual adjustment is required once donned.
A 360° hypoallergenic rubber seal hugs the user's face for added comfort and increased fit. Full Support says rigorous testing has shown an exceptionally high pass rate using both Qualitative and Quantitative fit testing methods, for a wide range of face sizes.
Available in the FSM 17 valved and FSM 18 unvalved models, the Easimask Custom-Fit respirator range is suitable for welding, drilling, sanding and for staying protected against hazardous particulate matter.
Distributor enquiries are welcome.
For more information on RPE, Fit Testing or for details of the company's full product range, please visit: www.fullsupportgroup.com.
OTHER ARTICLES IN THIS SECTION