ARTICLE
New racking means more space for old vehicles
02 December 2019
At its location in Ibeas de Juarros in Burgos province, Northern Spain, the auto salvage company Desguaces Eduardo has significantly expanded its capacities for storing old vehicles using cantilever racking from OHRA.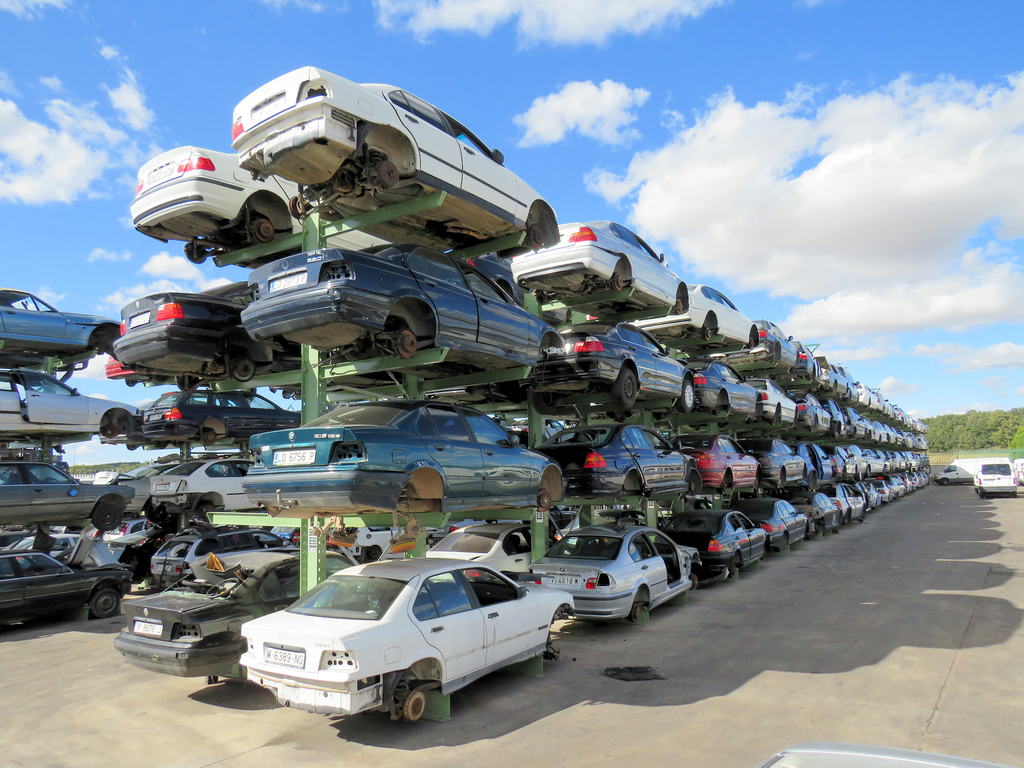 Previously vehicles were on the ground in the 25,000m2 outdoor facility; now thanks to the high load-bearing capacity of the racks, passenger vehicles weighing as much as 2t can be stored on four levels.
The cantilever racking not only increases the number of vehicles that can be stored per square meter, it enables fast access to the individual car bodies. Unlike the usual situation found frequently at auto salvage companies, where old vehicles are stacked on top of each other; with storage on cantilever racking the car can be removed from every level at any time. At the same time, occupational health and safety is increased.
Load-bearing capacity and reliability were key reasons why Desguaces Eduardo decided on the racking system from OHRA. All bearing elements of its racks are manufactured of solid-wall, hot-rolled steel. Columns 5680mm high bear the arms installed at Desguaces Eduardo, which carry up to 3t per side per rack, and each of the cantilever arms – 1800mm in length – has a load-bearing capacity of 1000kg. Since each rack is made up of two columns, one vehicle weighing as much as 2000kg can be stored per level and per side (on the lowest level the vehicles rest directly on the base of the racks). The solid wall steel profiles offer protection against buckling even at impact.
OHRA delivered a total of 37 racks to the Northern German auto salvage firm. Since late 2018 Desguaces Eduardo has been profiting from the significantly increased storage capacities and faster access to vehicles.
MORE FROM THIS COMPANY
No related articles listed
OTHER ARTICLES IN THIS SECTION