ARTICLE
User-friendly programming software
10 April 2019
Wieland Electric's samos PLAN 6 project planning tool is user-friendly programming software with the option of automatic or manual configuration.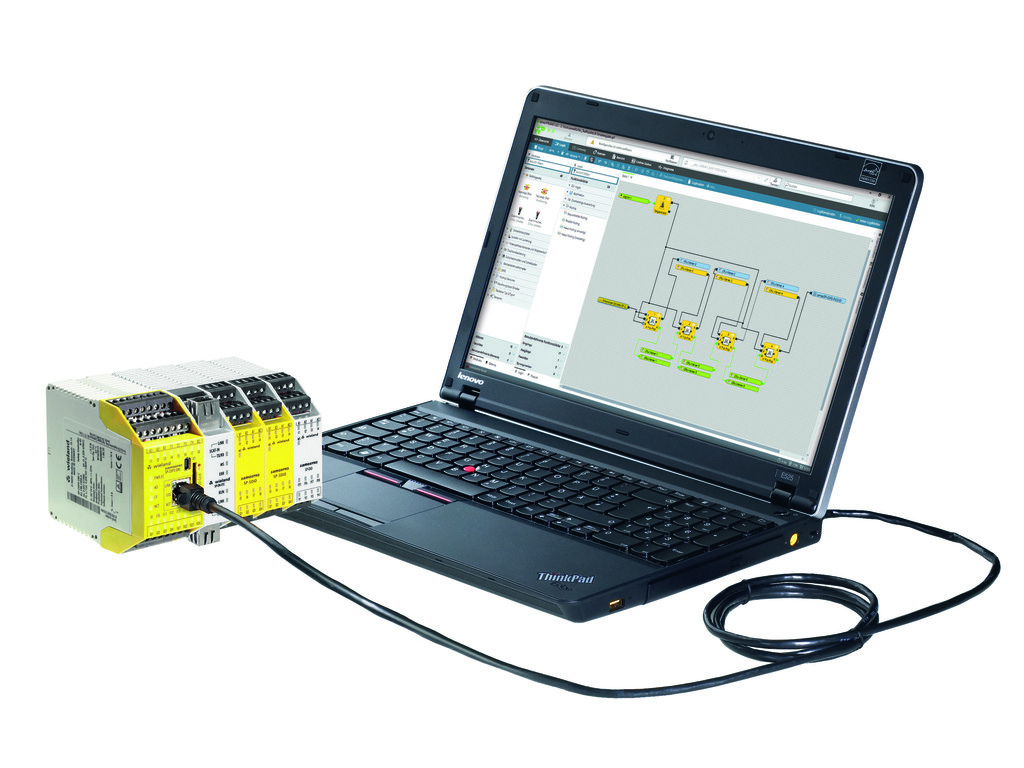 samos Plan 6 works in conjunction with samosPRO Compact programmable safety controller, a compact safety solution that offers all of the benefits associated with larger and more complex units.
Measuring only 45mm wide, samosPRO Compact provides up to 20 safe inputs and eight safe outputs using four switchable safe in-/outputs. The system can be extended with additional modules up to 116 secure inputs and 56 secure outputs and any number in between. The samosPRO Compact Plus version offers enhanced features such as safe monitoring of motors, drives and shafts.
Thanks to the multi-screen feature, it's possible to see many pages at once or work with many displays, dock, undock or attach working windows in samos PLAN 6 or detach each window from the main window. It is possible to organise the workspace individually and adapt them to suit the programmer and this layout can then be saved for future projects to be reused again. This flexible programming interface reduces time and effort, boosts efficiency and minimises possible user mistakes.
Users have access to an ample library with more than 40 certified and field-tested function blocks without any additional programming input. samos Plan 6 negates the need for numerous interfaces and is compatible with all Windows operating systems, including Windows 10, which makes the software not only future-oriented but extremely flexible. A particularly convenient feature of samos Plan 6 is the configurable documentation function which, at the push of a button, generates a standard-compliant report.
Even complex safety tasks can be programmed with ease, as all inputs and outputs and up to 300 function blocks can be used without any restriction in any individual project. With the new software, you can also use the new functions like safe limited speed and standstill monitoring according to EN 61800-5-2. samos Plan 6 facilitates the remote maintenance of safety controllers without any additional effort and, thanks to the integrated online diagnostics and system logbook, expensive maintenance work can be avoided.
Using the automatic module configuration you can start inserting sensors, function blocks or actors on the logic editor and program your safety function without having to worry about the hardware. This follows the workflow recommended in TÜV proven Certified Electrical Safety Engineer training provided by Wieland Electric.
OTHER ARTICLES IN THIS SECTION