ARTICLE
Manoeuvring lights
02 October 2018
Infrastructure services provider FM Conway is fitting Labcraft Banksman manoeuvring lights to all new HGVs and has already retrofitted the system to its asphalt fleet and selected vehicles in its 'grab' fleet - as part of its commitment to leading best practice on road safety.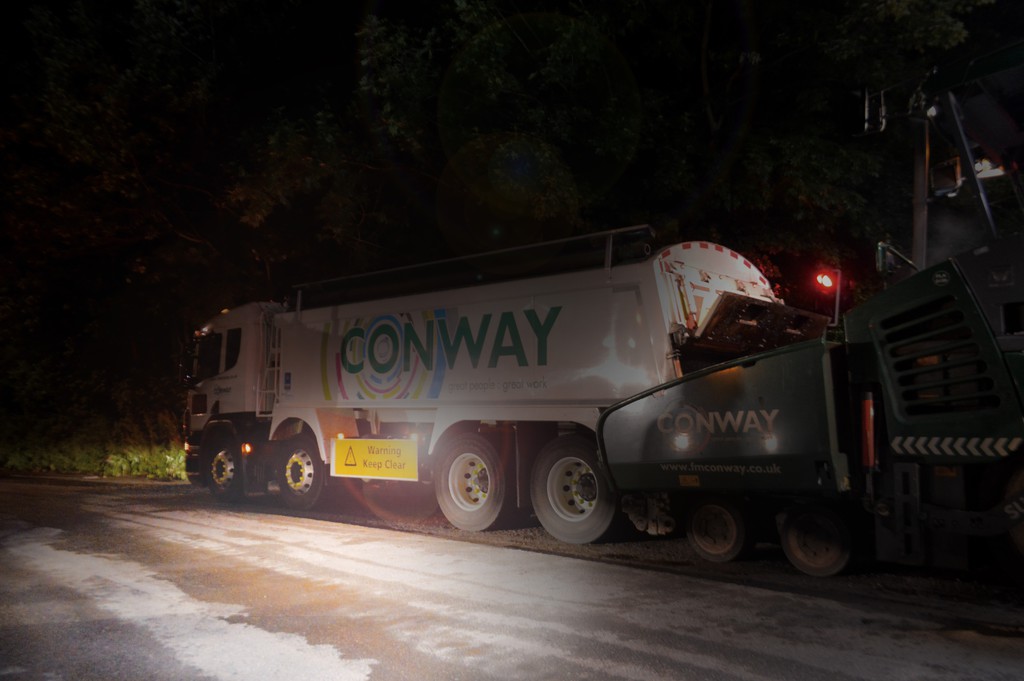 The company's highways maintenance division carries out construction and repair works across London and the south of England. Its focus is on minimising disruption for the travelling public as far as possible and as such, its teams often work during the hours of darkness and through the night.
"We often operate plant and equipment in confined spaces, which poses safety challenges," explains FM Conway's senior transport manager Peter Parle. "Add to that the element of poor lighting and the potential risk of collision is increased. That's why we use an additional lighting system which fully illuminates the area around each vehicle during low-speed manoeuvres."
Labcraft's Banksman BM3 system is said to be the World's first Regulation 23 compliant manoeuvring light and uses high intensity LEDs to cast a powerful white light onto the ground in the area surrounding the vehicle - without projecting outwards into other lines of vision.
OTHER ARTICLES IN THIS SECTION