ARTICLE
Shining a light on safety compliance
25 April 2018
M Group Services Plant & Fleet Solutions has specified a new underbody lighting system for its HGVs. This illuminates during reversing to maintain safety and to ensure compliance with REG 23 and Reg 48 - European directives which specify the intensity and positioning of vehicle manoeuvring lights.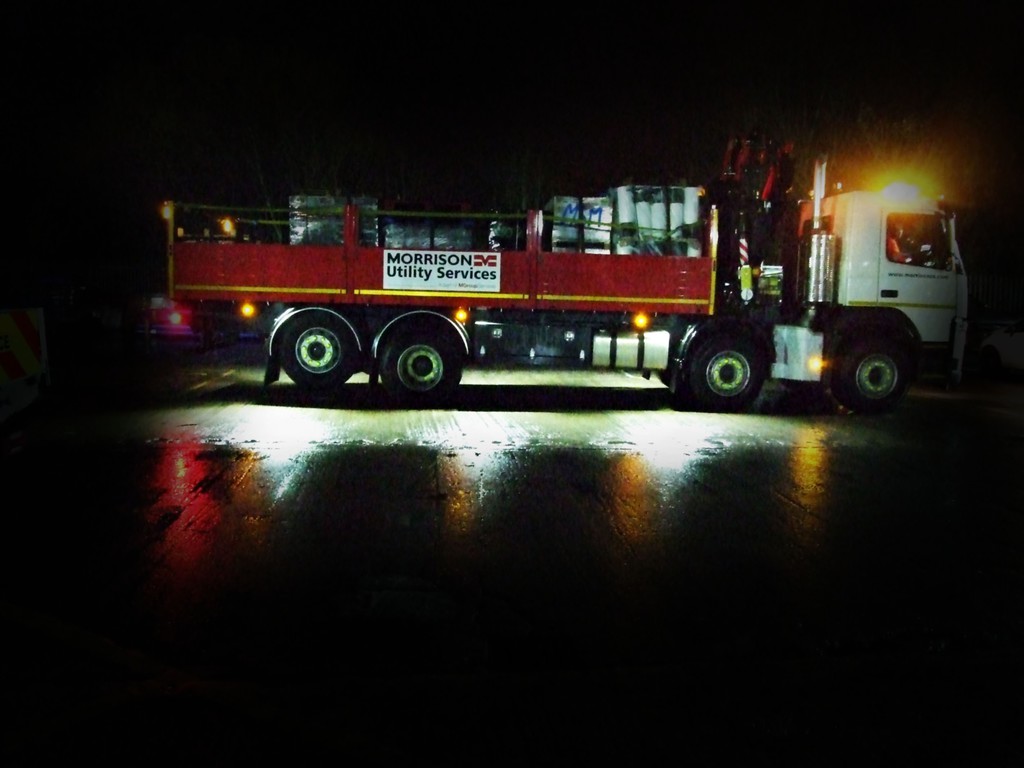 The BM3 Banksman R23 light, designed by Labcraft, takes its name from the European regulation REG 23, which defines the specification of reversing and manoeuvring lamps for commercial vehicles. The regulation stipulates that the light colour must be white, must not exceed an intensity of 500cd (Candela) and should come under an intensity of 0.5cd in the field of view where the light must not be seen.
In turn, REG 23 forms a part of the ECE Regulation 48, which defines the specification and positioning of reversing and manoeuvring lights installed prior to vehicle registration.
"This is all about safety" says Jeremy Harrison executive director for M Group Services Plant & Fleet Solutions. "Many of our vehicles operate in confined spaces during the hours of darkness and so it makes perfect sense to fit a lighting system which ensures they can see and be seen at all times - especially when reversing. The Labcraft Banksman makes this possible and is now specified for all HGVs in our vehicle fleet.
"We have a long-established culture that continuously focuses on safety, operational delivery, efficiency and customer service. This lighting system from Labcraft fits well with our safety policy. It is consistent with our high standards of compliance and innovation across the commercial vehicle fleet."
The Banksman enables OEMs and fleet operators to comply with Regulation 48, and to satisfy its three key criteria: The light must automatically switch on when the vehicle is put into reverse gear; It must switch off above 10km/h in forward gear and must not be visible on a plane 10m from the vehicle.
Nick Luscombe, managing director for Labcraft explains further: "The Banksman is a manoeuvring light which delivers bright white light to the sides of any vehicle where conventional reversing lights cannot cover. LEDS are fitted around the chassis to direct pure bright light downwards, thereby helping to reduce accidents and improve overall safety. Furthermore, repair costs and insurance premiums are likely to be reduced."
OTHER ARTICLES IN THIS SECTION