Home
>
Rotronic presents their Continuous Monitoring System (RMS)
ARTICLE
Rotronic presents their Continuous Monitoring System (RMS)
14 June 2019
The Rotronic Monitoring system (RMS) provides one complete, flexible monitoring solution.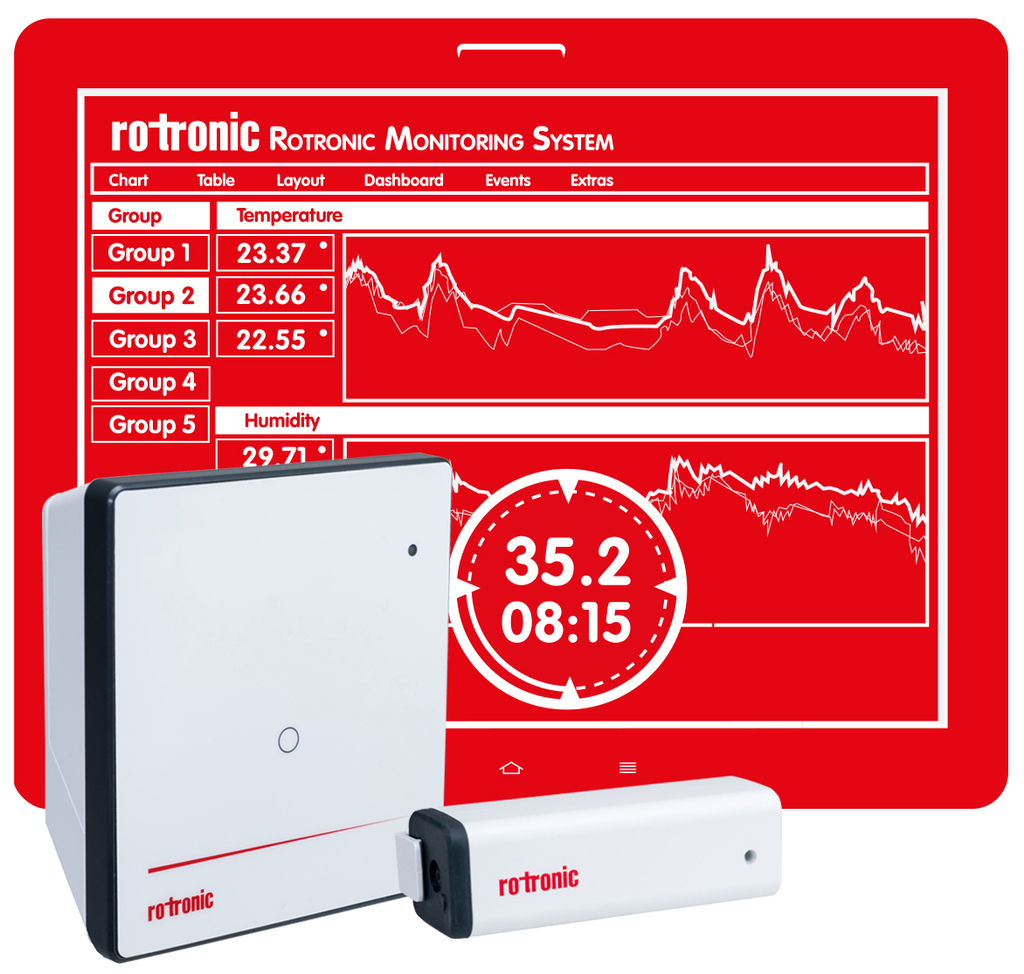 The RMS software stores all recorded measurements securely in a system that the user can access at any time, data can be retrieved in any form and integrated into 3rd party systems. The heart of the system is server software with a secure database. It records all data and events generating a range of alerts or warnings when customer defined criteria are breached. The RMS data loggers transmit the measured values to the software via wireless or LAN communication. The system has already proven its worth in projects, globally.
Rotronic has prepared short videos explaining the Rotronic Monitoring System (RMS), available on the website
Please link directly to the RMS video via the Rotronic YouTube channel
RMS is Highly Versatile
The modular system is highly suitable for use in laboratories, cleanrooms, museums & galleries as well as production and manufacturing processes and during the transportation of valuable products that are sensitive to variations in humidity and temperature. Data loggers record all data continuously with temperature, humidity and other parameters. Third-party devices and existing systems can be integrated easily, making RMS extremely flexible and allowing expansion at any time. The system sends error messages and alerts by voice call, e-mail or SMS text messages as well as smartphone apps.
RMS Comprehensive brochure available – click here to view
RMS has a Wide Reach and Data is Secure
Whether the user is travelling or working in an adjacent room access to the real-time data is guaranteed. Control and monitoring is possible at any time via PC, Mac, tablet or smartphone. This gives peace of mind and also saves costs. Thanks to the server database and the server software, high availability of the secure data is guaranteed, and data security ensured by https protocols – regardless of the location or terminal device.
RMS Meets All Regulatory Requirements
The Rotronic Monitoring System meets all the regulatory requirements of GxP, FDA 21 CFR part 11.
Full product information is available on the website www.rotronic.co.uk Please follow the link to the RMS microsite.
Contact Rotronic to see how we can securely monitor your application with remote data access from anywhere on any device. We can fully support the entire system.
Chris Fox, Sales and Marketing Manager
Tel: 01293 571000 email: instruments@rotronic.co.uk Web: www.rotronic.co.uk
RELATED ARTICLES
No related articles listed
OTHER ARTICLES IN THIS SECTION