ARTICLE
Added height
29 May 2013
Kalmar, part of Cargotec, has completed the heightening of six quay cranes at MSC Home Terminal,a large container terminal in the port of Antwerp.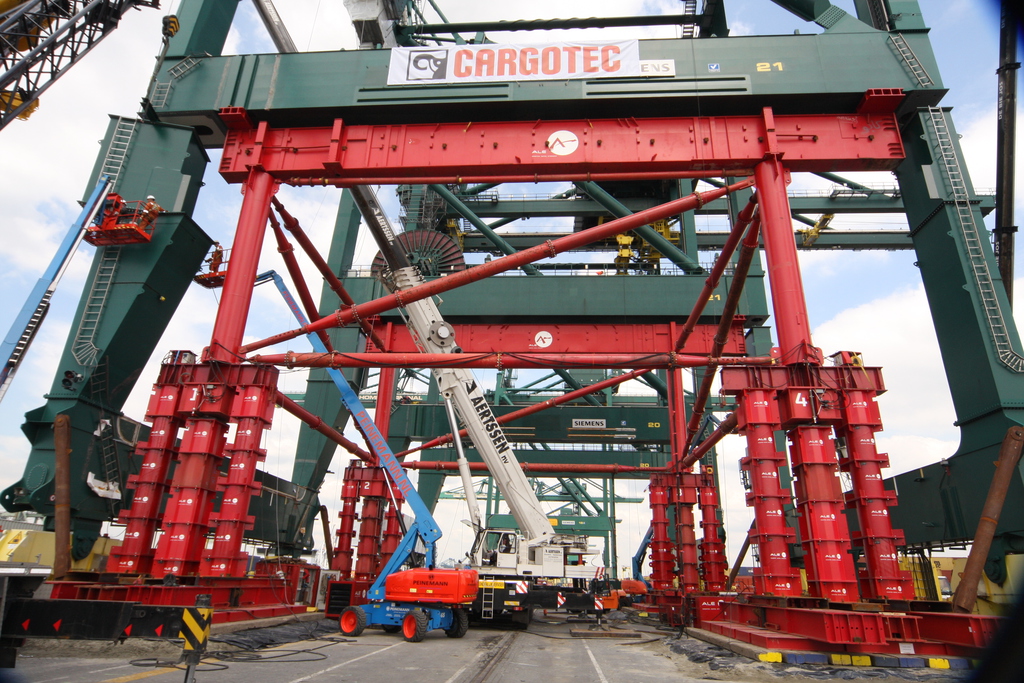 The project involved increasing the hoisting height of all quay cranes from 38 to 42m above quay level. All modifications were completed within a 12 month time frame.
The highly specialised technique involves jacking the crane and inserting a heightening construction just below the gross girders. To maintain the rigidity or stiffness, the sill beam is strengthened and bracers are installed at the waterside portal frame. This enables the crane height to be increased by 4m.
The project included the extension of the personnel lift and staircase, partial renewal of the electrical wiring and software modifications. Essential maintenance work to the cranes was also undertaken.
OTHER ARTICLES IN THIS SECTION