ARTICLE
Integrated head & eye protection
11 August 2013
Weighing just 332g, SP's EVOLite + EVOSpec is claimed to be the lightest, yet strongest, combined safety helmet and protective eyewear solution on the market.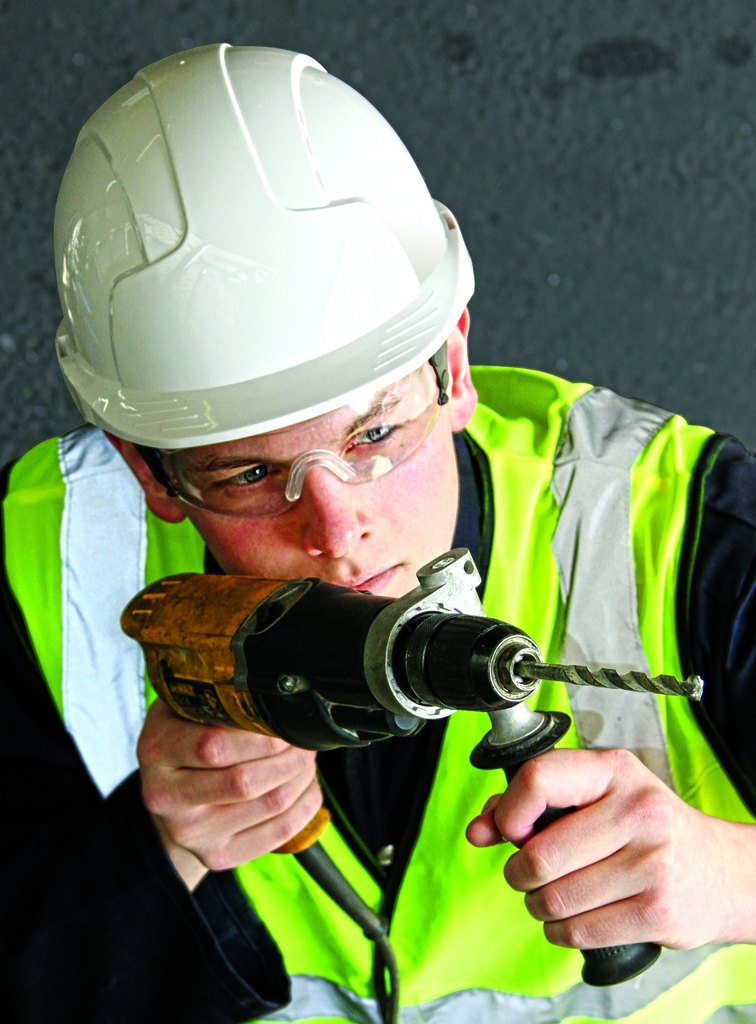 Used together, the easily-assembled combination of EVOLite safety helmet and EVOSpec eyeshield ensure protection for both head and eyes.
Designed to fit quickly and seamlessly together, the clear, polycarbonate, retractable EVOSpec slides snugly and securely up into the helmet shell when not in use and can be lowered quickly to protect the eyes. This leaves the field of vision clear when eye protection is not needed.
OTHER ARTICLES IN THIS SECTION