ARTICLE
High temperature chain fluid
11 August 2013
Operators of industrial conveyors in businesses such as bakeries can minimise the problem of messy black deposits building up in high temperature applications thanks to a new chain fluid from UK food-grade lubricants manufacturer ROCOL.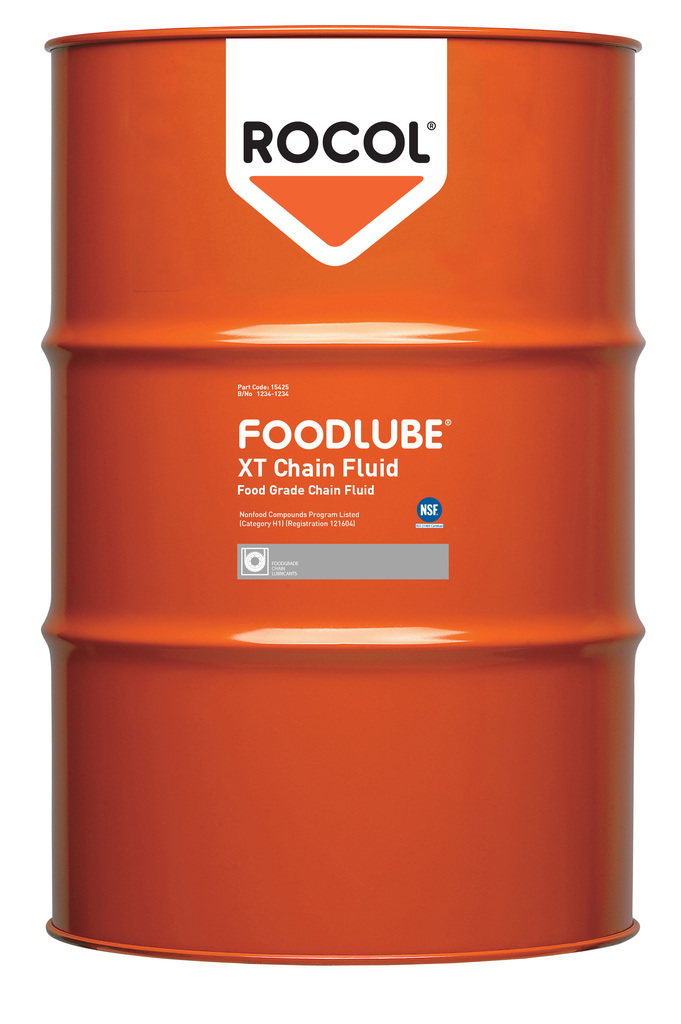 The new NSF H1 registered FOODLUBE XT Chain Fluid combines easy application and maximum penetration of moving parts with a formulation that effectively reduces friction and wear whilst improving plant cleanliness and hygiene.
FOODLUBE XT enables extended re-lubrication intervals and improved maintenance efficiency and has been specifically developed for equipment such as bakery ovens.
OTHER ARTICLES IN THIS SECTION