ARTICLE
Liquid cooling heat exchanger
05 January 2015
A compact liquid cooling heat exchanger assembly that can dissipate more than 10kW of heat in industrial and shipboard applications has been introduced by AMETEK Rotron.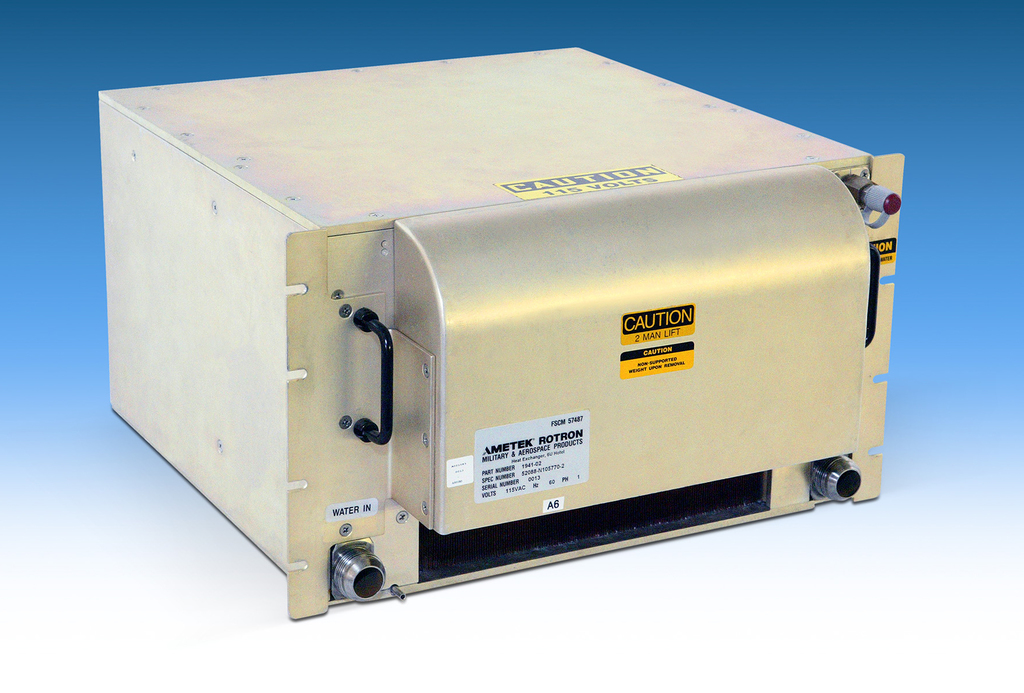 The assembly mounts easily in the standard 19in (48.26 cm) racks used for many kinds of electronic equipment. It supports any installation with a liquid cooling loop.
Copper nickel heat exchanger cores are paired with Rotron MAXIAX vaneaxial blowers to dissipate heat from the electronic rack to the water supply. The assembly is enclosed in a ruggedised 6U (10.5in) aluminium chassis designed to give dependable service in harsh environments.
The assemblies can be customised for different input voltages, heat transfer, chassis mounting and military grade environmental requirements. Models with power inverters allow use of 400Hz AC or DC fans and blowers for increased volumetric flow and pressure while maintaining compact size.
Applications include:
• Shipboard, maritime, submarine heat exchangers
• Equipment rack cooling
• Electronics
• Defense systems
• Military weapon systems
• Radio, radar
• Aircraft
OTHER ARTICLES IN THIS SECTION