ARTICLE
Quiet on conveyors
16 March 2015
Ensuring silent travelling on conveyors and giving excellent rigidity the new 53 litre capacity Bitobox XLmotion plastic container's base features diagonal support ribbing.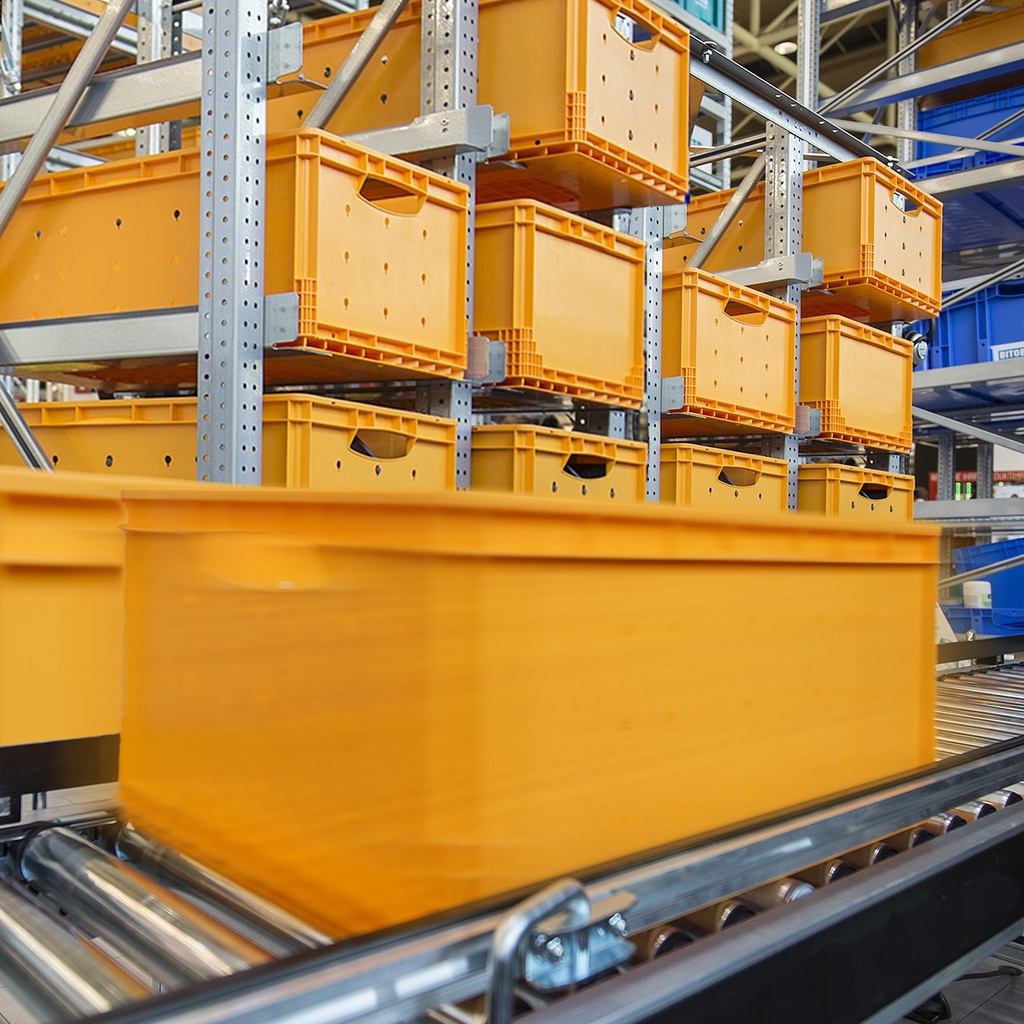 The XLmotion's wider base (389mm instead of the broader European standard size base of 363mm) can rest on narrower seats (57mm instead of 70mm) within an Automated Storage and Retrieval Systems (AS/RS). This reduces the amount of steel required and thus allows a more cost efficient system design.
The XLmotion can also be adapted for use in any design of AS/RS. External dimensions are 599mm (length) x 399mm (container width) x 270mm (height). Height options of 220 and 320mm will be available from March. The container's load capacity is 50kg and stacking load is 250kg.
OTHER ARTICLES IN THIS SECTION