ARTICLE
Summer incentives
04 August 2016
FLIR has announced that every C2 thermal camera registered before 30th September 2016 will come with a 3-year product warranty – instead of the normal 2-years – as well as the standard 10-year warranty on the detector.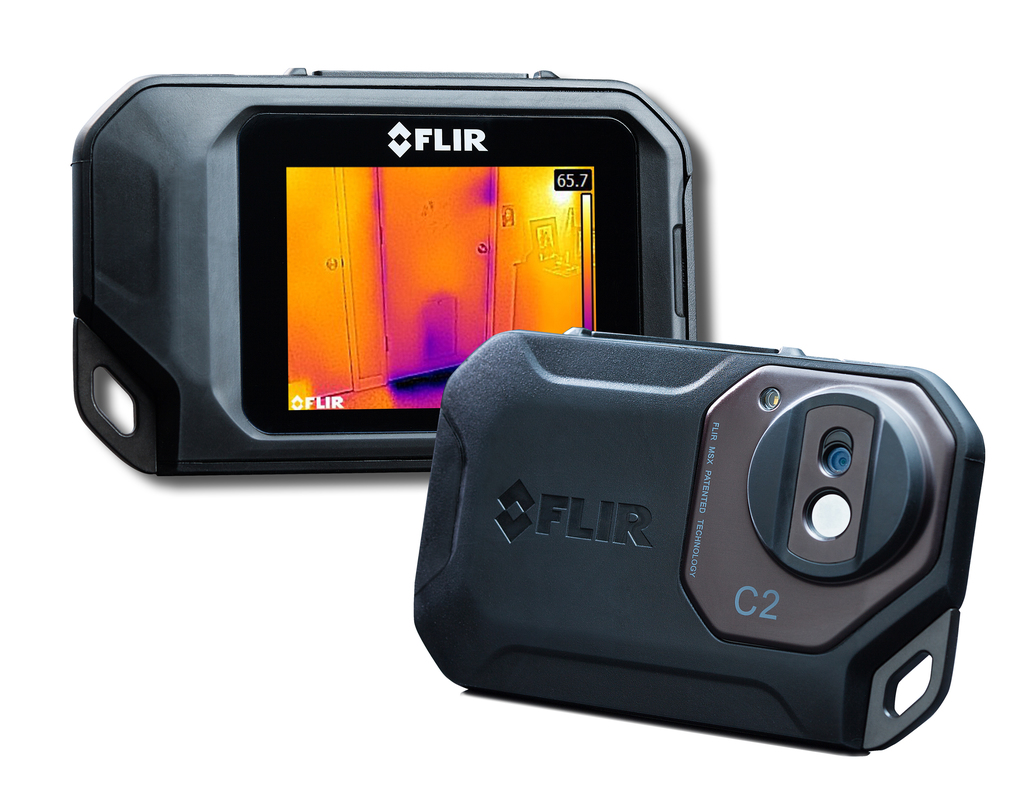 The FLIR C2 is a fully-featured, pocket-sized thermal camera designed for a wide range of building and electrical/mechanical applications. Its slim, light profile fits comfortably in any work pocket so the camera is instantly available for troubleshooting.
The camera features the company's MSX technology that adds key details from the on-board visible camera to the entire infrared image in real time. The result is an all-in-one, undiluted thermal picture with visible light features that allows the user to instantly diagnose the problem.
FLIR Systems not only specialises in thermal imaging, but also manufactures a wide range of complementary test and measurement tools including the FLIR infrared guided measurement (IGM) equipment. Examples from this range include the FLIR CM174 imaging clamp meter and the FLIR MR176 imaging moisture meter.
Until the end of September 2016, a 15% discount can be claimed against any FLIR test and measurement tool with the purchase of any FLIR thermal imaging camera; the FLIR C2 and the FLIR TG imaging thermometer are excluded from this offer.
OTHER ARTICLES IN THIS SECTION