ARTICLE
Digital device designed to save time
24 September 2019
An electronic device that is designed to save time and money for British food manufacturers has been introduced by Aquameter.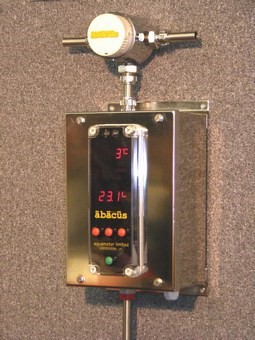 Using pails or hosepipes to add water to a powder or granular mix – everything from pastry and dough to carbon fibre slurry – is time consuming and open to accident and operator error.
Aquameter's ABACUS digital device delivers exact, pre-selected quantities of water from a single pipe straight into the mixing vessel. This precise metering of the water means the operator can exactly re-create batch consistency each time
Operation of the meter is simple: the quantity of water required is keyed in, the 'start' button pushed, and the water flows. A water solenoid valve located in the water pipe closes the flow at the completion of the cycle, when the pre-set batch quantity is reached. Temperature-controlled models are also available.
MORE FROM THIS COMPANY
No related articles listed
OTHER ARTICLES IN THIS SECTION