ARTICLE
Ergonomic workstation
28 May 2019
Bott has developed a flexible and efficient workstation, allowing customised applications and seamless expansion when a business needs change.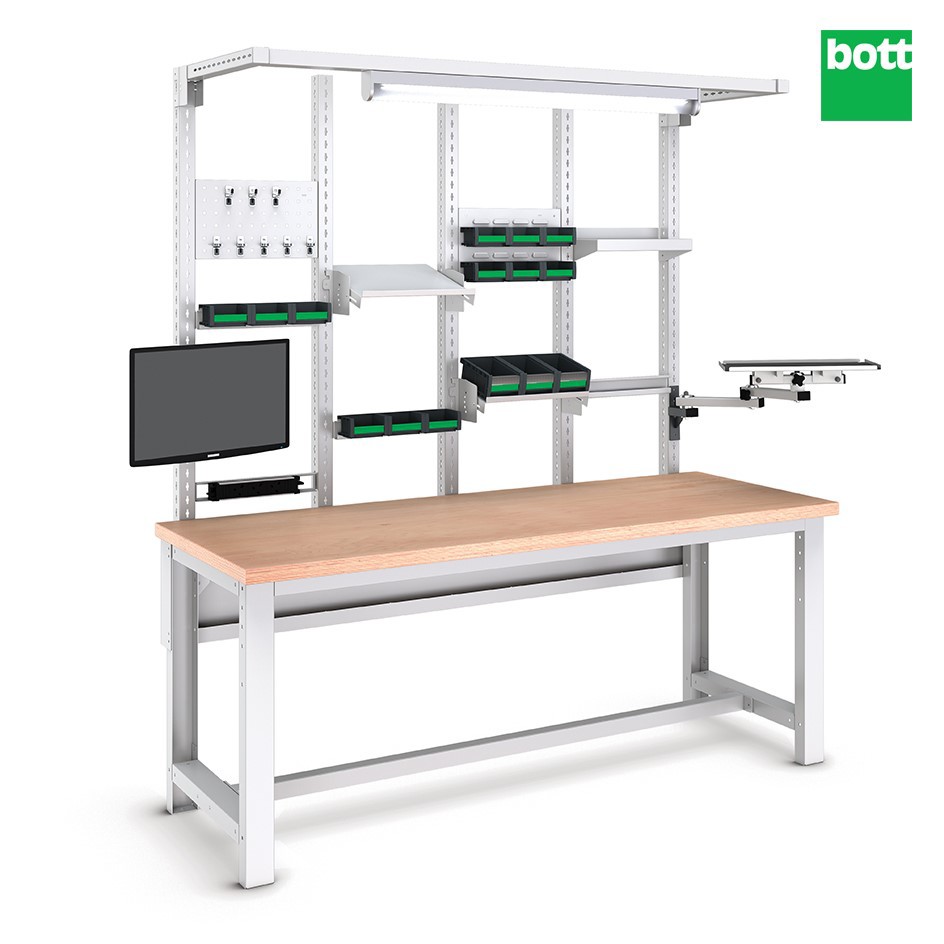 The ergonomically-designed workstation can be changed to suit varying processes, with a height adjustable frame bench as the base, integrated accessories and flexible overhead solutions. The adjustable working height options allow for seated or standing working.
Ensuring staff welfare, safety and productivity, Bott believes that investing in a professional system is key to creating the optimal operational process.
Simple and easy to use, the new online configurator tool from Bott allows users to design a unique workstation that best suits their operational needs and activities. https://workstation.bottltd.co.uk
OTHER ARTICLES IN THIS SECTION