ARTICLE
Fluid dispensers
30 January 2019
Nordson EFD has introduced its Performus X Series of fluid dispensers.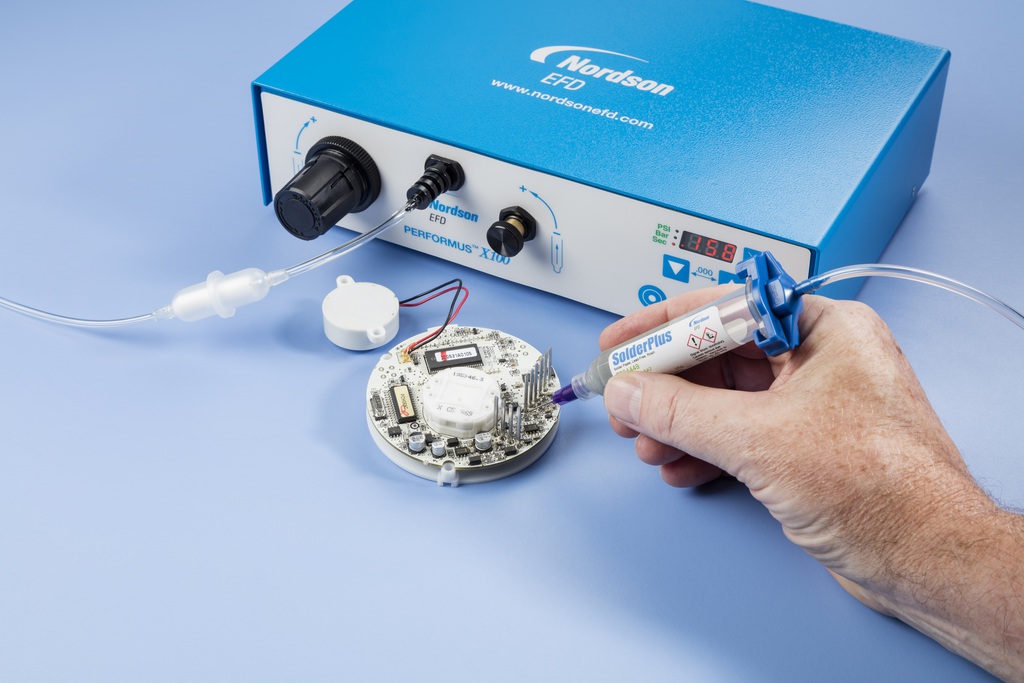 The Performus X100 features a 0-100 psi (0-7 bar) pressure regulator for applying low-to-high-viscosity fluids; the Performus X15 has a 0-15 psi (0-1 bar) pressure regulator for greater control when dispensing low-viscosity or thin fluids such as solvents.
The housing acts as a faraday cage for improved EMI/RFI protection. Other features include: Chassis connection for grounding to shunt leakage current and enhance system electrostatic discharge (ESD) protection, Steady, Timed, and Teach mode of operation, and vacuum control to keep thin fluids from dripping between cycles.
OTHER ARTICLES IN THIS SECTION