ARTICLE
Health and safety in the manufacturing sector
03 April 2020
The UK's manufacturing sector comprises a wide range of industries with an estimated 2.5m workers employed within them.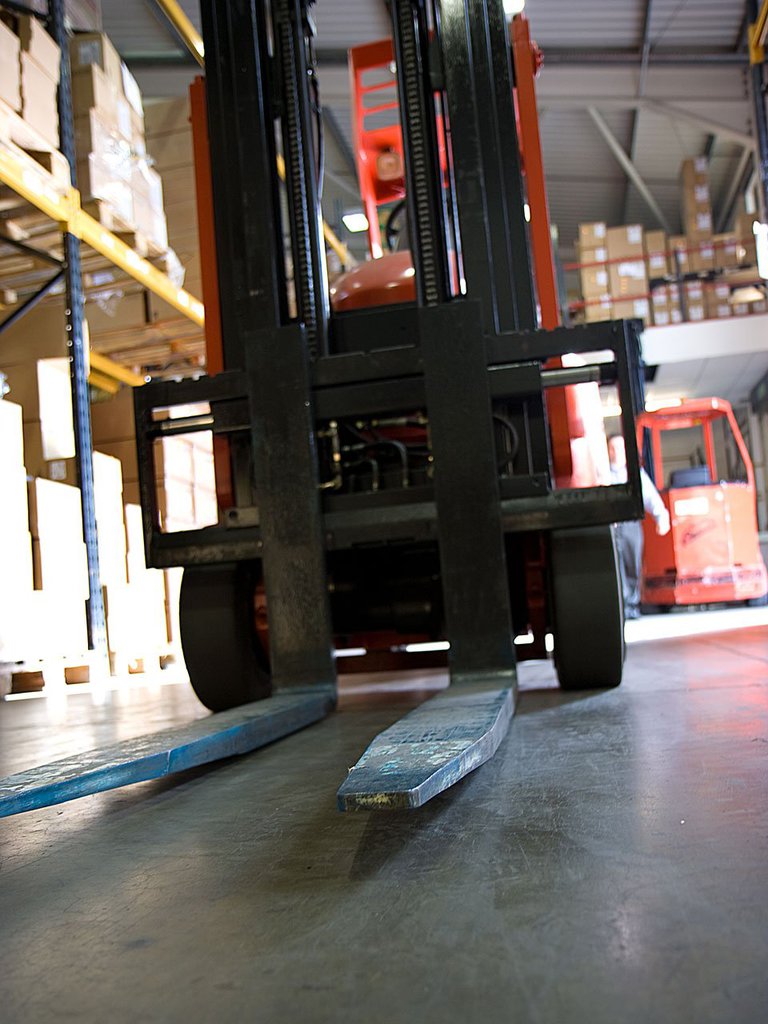 This equates to around 9% of the UK's national workforce, which contributes approximately 15% of the UK's GDP (around £140 billion) and 50% of the country's total exports. With regards to health and safety, around 16% of all reported injuries at work are recorded in this sector.
Figures published by The Health and Safety Executive (HSE) show that last year an average of 22 fatalities occurred, due to workplace accidents, within the manufacturing sector. In addition, more than 3,000 major injuries were recorded and a further 4,000 reports were made of injuries that resulted in workers being off work for seven days or more.
According to the Office for National Statistics' annual Labour Force Survey it is estimated that ill health as a result of workplace exposures affects an average of 33,000 workers in manufacturing.
Health and safety in manufacturing
HSE has produced a series of 'sector plans' which cover 19 industry sectors. These plans have been influenced and shaped with input from employers, trade unions and professional trade associations. The sector plan for health and safety in manufacturing covers a diverse range of industries, from metal fabrication, to food and drink production, automotive manufacture, and aerospace.
The plan acknowledges that the health and safety hazards within these industries are often very specific to the processes involved, which may differ greatly from one type of manufacturing to another, for instance, food hygiene in food and drink production and the use of hazardous substances in engineering.
It also places an increased reliance on proactive intervention and inspection to mitigate health and safety risks, as well as setting out a clear role for trade associations with influence in setting health and safety systems and standards.
Setting health and safety standards in manufacturing
There are a number of cross-sector industry bodies and forums who have the ability to share learning and expertise with their members on issues affecting the whole of manufacturing, such as employer and employee responsibility. Representatives of these organisations may also sit on national training and qualification bodies and have a seat at the table of Governmental groups involved in setting the benchmark for standards.
The majority of manufacturing health and safety legislation is enforced by HSE. Although in some specialist sub sectors local authority enforcement officers may also wield regulatory powers, alongside existing environmental emission control inspections. This opens the door to these agencies to work together to disseminate information and support to businesses, and streamline their regulatory obligations.
Health and safety issues in manufacturing
Some of the common health and safety issues that may occur across manufacturing include work involving repair and dismantling, parts replacement and servicing, food production, metal, stone, and woodworking.
What does the future hold for health and safety in UK manufacturing?
Despite still remaining a significant contributor to the UK economy over the past 30 years, the UK's manufacturing workforce has reduced significantly both as a result of production improvements and automation, and due to cheaper imports. The diversity within the manufacturing sector remains stable, comprising high tech industries, production of low-cost items, food processing, and automotive assembly plants.
Health and safety in practice
HSE's Business Plan 2019/20 outlines its current key areas of work including making continuous improvement to workplace health and safety, providing an effective regulatory framework, and reducing the risk of serious and fatal incidents.
All manufacturing environments should conduct regular risk assessments to lower health and safety risks, and identify what measures need to be put in place. Here, site safety and security professionals SafeSite Facilities highlight five factory must-haves:
Personal Responsibility
Safety begins and ends with routine training so that employers and their employees understand their responsibilities and obligations. Training, much like risk assessments, should also be seen as an ongoing process, recognising that manufacturing facilities are ever-changing environments where health and safety requirements should remain under constant review.
Safety equipment
Ensuring that operatives – and visitors – have access to the right personal protective equipment is essential. This includes the correct safety clothing, which is regularly checked and compliant with industry regulations.
Factory flooring
Specialist, heavy duty factory floors are made to bear high pressure and continuous use. Maintaining these surfaces is vital – including clearing up spillages immediately – to avoid slips and trips, which are the most common causes of workplace injuries.
Heavy objects
Heavy objects such as machinery must be carefully moved to prevent employees injuring themselves. If forklifts are in operation, consider impact guards such as column protectors to ease the transportation of heavy objects around busy factory environments.
Reporting route
Reporting systems which enable injuries to be logged immediately are imperative, so that incidents can be monitored and appropriate measures put in place to prevent them occurring again. The log should remain under constant review.
MORE FROM THIS COMPANY
No related articles listed
OTHER ARTICLES IN THIS SECTION