ARTICLE
Oil consumption cut
24 July 2018
Rotalube Systems reports that it has fitted the largest applicator ever manufactured to suit a 12in pitch chain on a ThyssenKrupp Circular Re-claimer.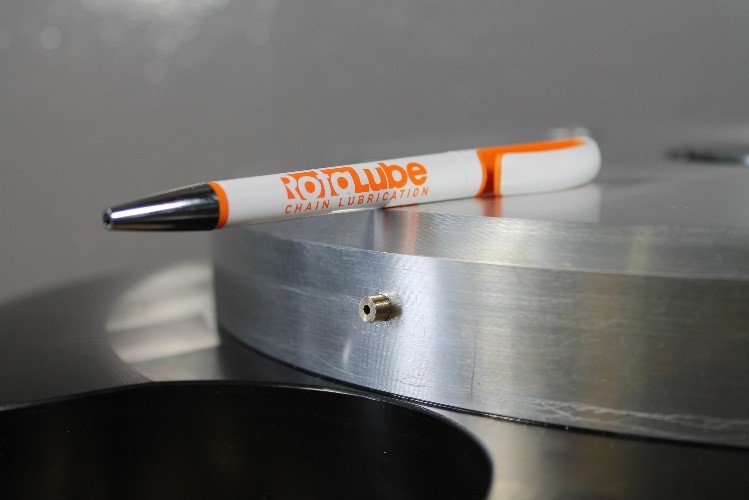 The Re-Claimer had a centralised lubrication system that automatically dripped oil onto the chain at pre-determined times via four nozzles. The system was fitted in 1999 and over-lubricated the chain causing major contamination which was abrasive to the chain.
Since the Rotalube system was fitted the new system operating times have been reducing, equating to a 6000L/year oil saving. Oil consumption is continually being analysed and it is estimated that the annual saving will be about 7000L each year.
Labout costs are also being reduced, with tme spent replacing oil drums estimated at 80h/year. There has also been an increase in chain life (not quantified yet but there is a definite reduction in the build- up of contamination due to the accurate way the Rotalube applies the oil directly to the pins) and a benefit to the environment. Payback is said to be 2.5 months.
OTHER ARTICLES IN THIS SECTION