ARTICLE
Brevini Fluid Power launches new hydraulic motors
24 May 2013
The company has released a new SH11C series of fixed displacement axial piston pumps and motors.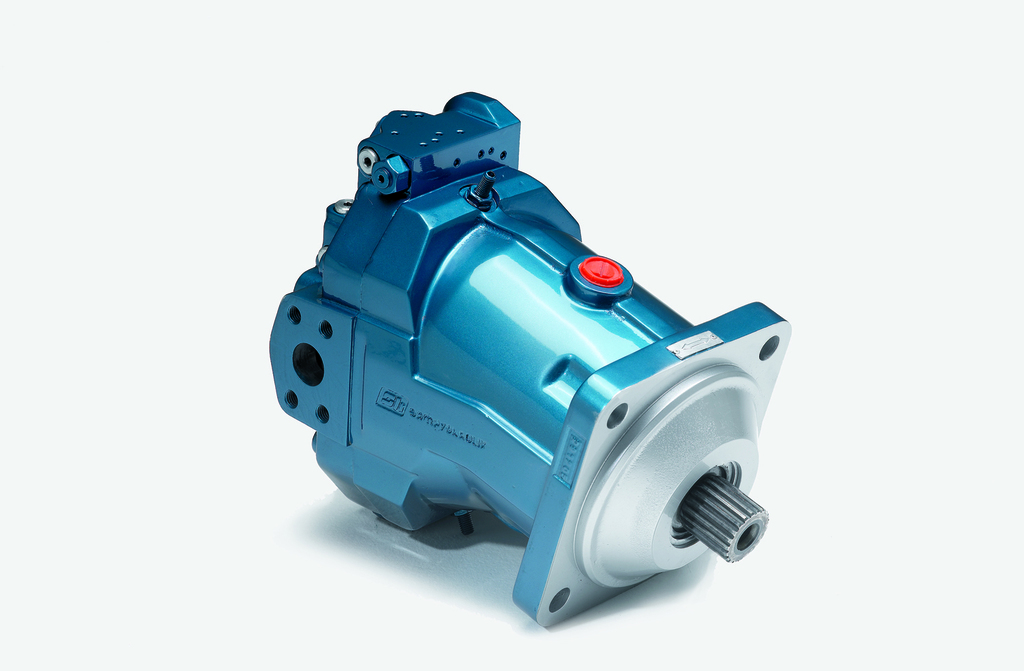 Suitable for a wide range of industrial applications the series offers improved flexibility, high performance and reliability. At the same time BFP has also released the new SH7V series of axial piston hydraulic motors for use in heavy duty transmissions.
The SH11C series can be used in both open and closed circuit systems and features a 40° bent axis piston design.The availability of 8 different displacements from 55 cc to 180cc and the ability to operate continuously at 430bar with a maximum pressure rating of 480bar gives the motors the flexibility required to suit many different applications. The outstanding performance is further enhanced by the use of heavy duty bearings, which permits high radial and axial loads.
The SH7V series of variable displacement axial piston motors are designed to give similar performance and reliability characteristics to the SH11C for applications requiring a variable displacement hydraulic motor. The range offers improved performance when compared to similar products on the market with high power density and improved efficiency at low speeds. Designed with a minimum to maximum displacement ratio of 1:5, optimum performance delivers between 32cc and 160cc. There is also an optional feature which allows the motor to operate at zero displacement.
Both ranges of motors offer a variety of shaft ends, a plug-in version and are also available in SAE and ISO variants. Each design has been created using the latest computer modelling techniques, which allowed the engineers to optimise the performance and efficiency of each motor. High quality components and manufacturing techniques have been combined with rigorous laboratory and field testing to produce units which are both durable and efficient.
Typical applications for both product lines are earth moving and construction equipment; material handling and lifting vehicles; concrete and mining applications;and industrial machinery – all areas in which Brevini have considerable experience and knowledge.
In order to maximise reliability in all of its products, Brevini Fluid Power has invested heavily in its Research and Development department. Much of its state-of-the-art testing centre has been specifically designed to meet the needs of BFP products, including its test benches which are operational '24-7'. It is this investment that allows it to meet the needs of the customer as industry requirements continue to evolve.
Engineering solutions, such as the SH11C and SH7V, are created specifically for customers and their applications. Customised products are Brevini Fluid Power's flagship and are designed using cutting edge simulations and software prior to prototyping. Type-approval tests, even 2 million cycles, can take several months but are essential to meet various automotive OEM standards.
OTHER ARTICLES IN THIS SECTION