ARTICLE
Coolant hoses
28 November 2013
Eisele has expanded its Liquidline range of economical hoses for coolant applications.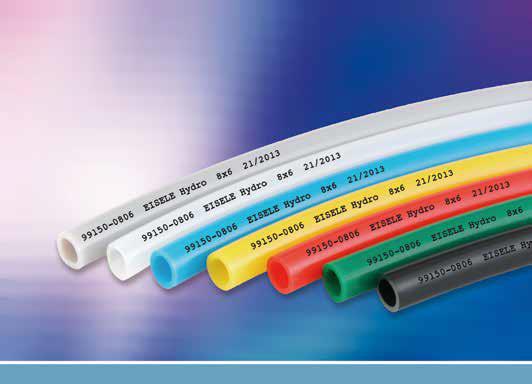 Thomas Maier, MD, explains: "Eisele Hydro is the logical addition to our Liquidline, so that we can offer an economical alternative to ProWeld hoses for coolant applications."
PU-H hoses are available dyed-through in the natural, white, blue, yellow, green and black. Eisele offers the translucent version in natural, yellow, green, white, blue and red. The hoses are externally calibrated for use with Eisele Liquidline plug-in connections, but are compatible with other connection products. They can be used at temperatures from -35 to 70°C.
OTHER ARTICLES IN THIS SECTION