ARTICLE
Low-cost ramps
26 July 2013
Thorworld Industries has launched a range of low-cost ramps to allow easier access into standard shipping containers.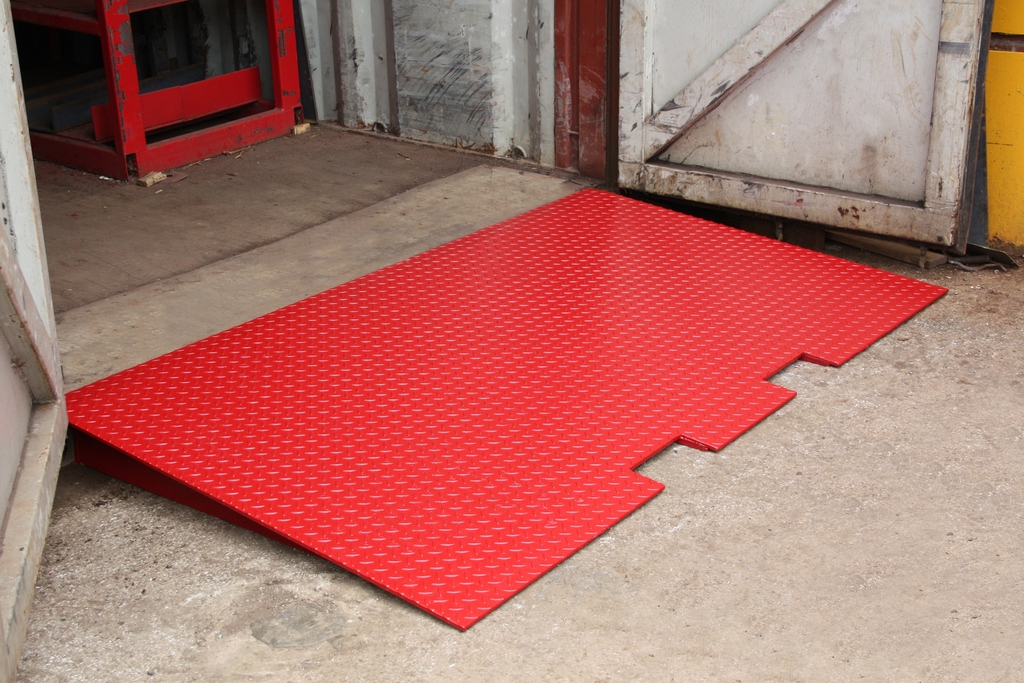 While generally situated at ground level, shipping containers usually have a lip between the ground and the container floor that complicates the effectiveness of forklift trucks when unloading pallets.
Ground Level Container Access Ramps provide a means of bridging this gap to enable the trucks to enter the container at a gentle incline for a safer, smoother unloading process. The ramps, which are supplied in 6000 and 10,000kg capacities, are available in two designs.
The ramp-only model is an inclined ramp leading straight to the container floor, which incorporates two grooves at the bottom of the ramp to allow movement by forklift truck. This allows the operator to hoist, push and position the ramp next to the container without needing to leave the forklift truck.
For operations where pallets are stacked high, Thorworld offers an integrated ramp-and-platform model that provides operators with an extended level working area to allow more accurate positioning and movement of pallets close to the container roof. This model is moved using the lifting pockets in the side of the ramp by forklift truck.
"Without the platform, there is the danger of the pallets bumping into the container ceiling – a risk both to the integrity of the goods and the safety of the unloading operation," explains Mark James, Q,H&S Manager at Thorworld Industries.
OTHER ARTICLES IN THIS SECTION