ARTICLE
Classic use of vehicle lifts
14 October 2013
Two 3000kg capacity vehicle lifts from Stertil Koni will once again be playing a vital role in Channel Five's Classic Car Rescue.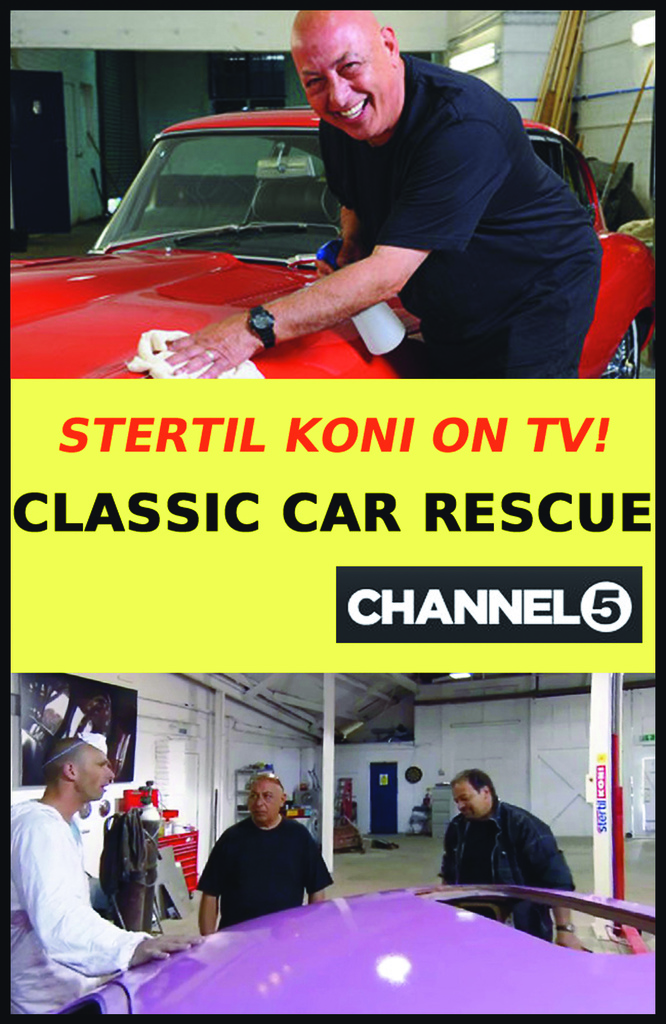 Scheduled for screening this Autumn, Series Two will see the show's stars, Bernie Fineman and Mario Pacione, relying on a pair of 2-post vehicle lifts, type SK2030, to safely raise and lower classic cars during the restoration work.
With its baseless design, folded steel columns and the asymmetric positioning of the double-telescopic lifting arms, access to vehicles is completely unrestricted. A pick-up height of just 90mm makes the SK2030 suitable for sports cars up to light commercial vans and its maximum lifting height of 2.02m is reached in only 25 seconds.
OTHER ARTICLES IN THIS SECTION