ARTICLE
Post lift for loading bay
10 October 2013
Tecmach post lifts provide an effective solution for loading bays where the site does not allow a pit or where only a shallow pit can be built.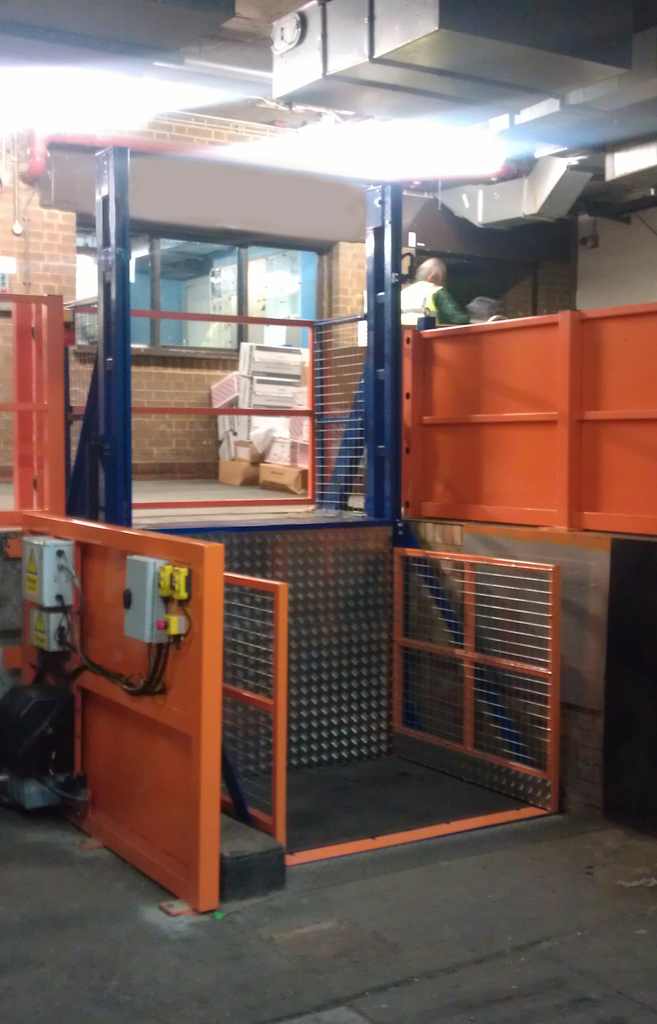 The company can provide units with capacity to 3000kg and platforms to 3 x 2 m, using 240V single phase power supply. Gates and guarding can be tailored to needs, servicing is simple and can be completed in the lift in the lowered position for safety.
Pictured is a lift installed in an underground loading dock in the City of London. The requirement was for a lift to take trolleys from the loading area roadway level to loading dock level, a height of 1200mm. The platform was designed to fit an existing shallow pit. Tecmach installed its model TPL-10/120-1C, 1000kg capacity, 1200mm stroke lift, with wheel stop, 80mm lowered platform height. The unit was delivered fully assembled and craned into position even though headroom is less than 3.3m.
OTHER ARTICLES IN THIS SECTION