ARTICLE
3-A accreditation secured
14 March 2014
Specialist air-operated double-diaphragm pump manufacturer, Flotronic Pumps, has secured 3-A accreditation for its new 'H' series pump.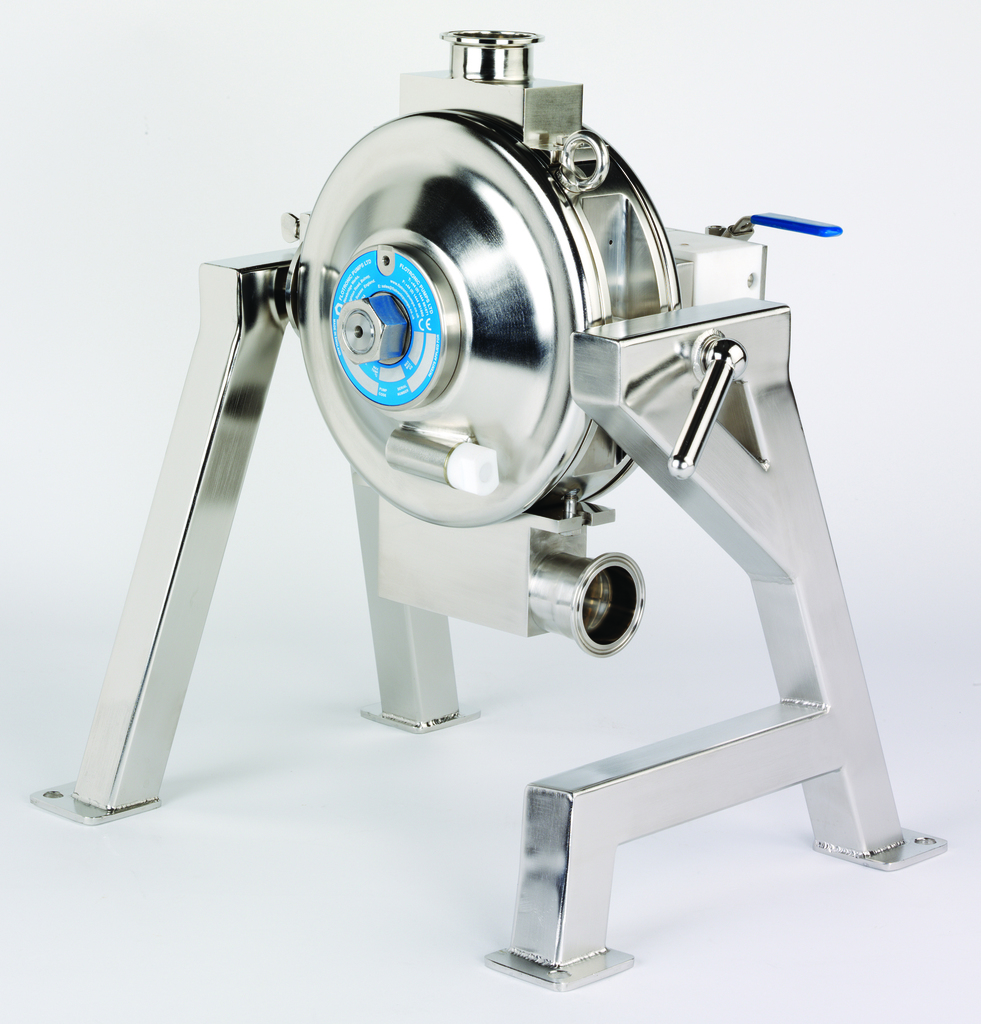 3-A Sanitary Standards Inc is an independent not-for-profit corporation dedicated to advancing hygienic equipment design for the food, beverage, and pharmaceutical industries. It sets high standards for cleanability of equipment as well as for the provenance of the parts and raw materials used and the pump's ability to shut-down immediately to avoid contamination in the event of a problem.
"Ease of cleaning and robust rupture protection and associated alarm systems are vital for 3-A accreditation," says Flotronic Chief Engineer, Peter Wheal. "We were confident that our 'One-Nut' design would completely satisfy 3-A cleaning and maintenance demands. It means the pump can be maintained in minutes with cleaning made easier by a specially designed support stand which allows full rotation for draining. Wetted surfaces polished to 32µin Ra maximum and an electro-polished overall finish also make cleaning effective."
"We also knew that we needed to find a cost-effective alternative to our pneumatic rupture protection system," says Peter. "The result is an electrical unit connected to sensors in the pump's air domes. The presence of any leakage is immediately detected avoiding the need for any secondary chamber, with a control unit shutting the pump down when activated."
Flotronic designed the 'H' Series not only to meet 3-A's stringent criteria but also with the US market particularly in mind. Meeting the high standards demanded by 3-A is a requirement of many US companies, especially those in the food processing industry.
"While 3-A is not a statutory requirement, it is a standard increasingly required by the sanitary industry and particularly in the United States," says Flotronic's Managing Director, Jane Waite. "Being authorised to display the 3-A symbol ensures credibility of the new 'H' series, at home and abroad."
OTHER ARTICLES IN THIS SECTION