ARTICLE
Anti-microbial recycling unit
24 March 2014
Leafield Environmental has custom-built a pedal-operated recycling bin with an optional anti-microbial additive which complies with the strict cleanliness and infection control regulations of the health industry.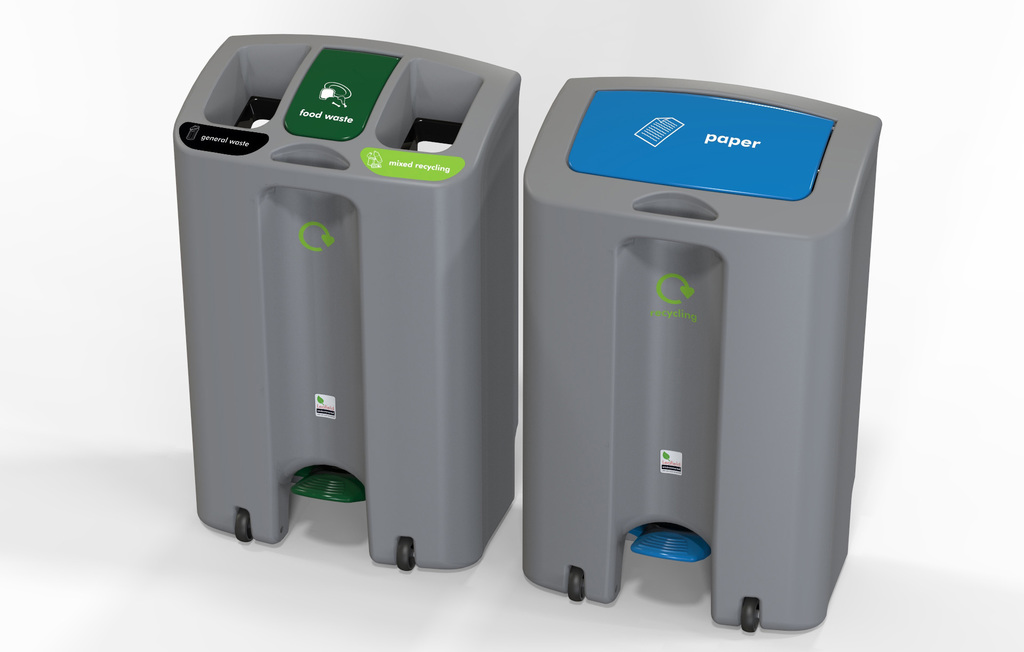 The anti-microbial material is added during production and provides an effective barrier against the growth of bacteria, moulds and fungi to minimise the spread of infection. The sleek design allows for integral labelling and has no hidden crevices where dirt and germs can collect and wheels make it easy to transfer to central collection points for emptying.
The bin can collect up to three different waste streams and is available with single (90L) lid or triple lid combination 30L/30L/30L.
OTHER ARTICLES IN THIS SECTION