Home
>
Compact sample conditioning
ARTICLE
Compact sample conditioning
18 May 2014
Michell Instruments' compact and convenient sample options are reported to ensure the best results from the company's portable hygrometers, MDM300 and MDM300 I.S.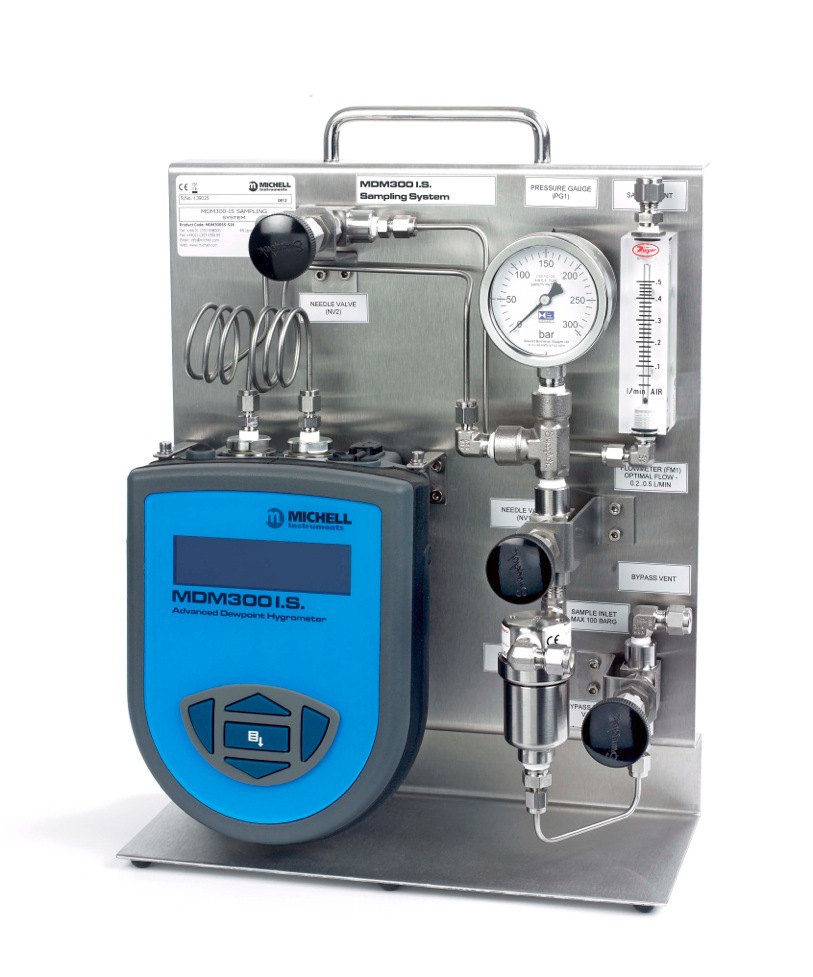 Various sampling options are available giving users the choice of the best system for their needs. According the MDM300 product manager, Auberon Tatum, the most popular and flexible of these is the MDM300 sample panel.
"It is a fully-functioning sample system that is also light and easily portable," he explains. 'It provides both flow control and filtration, but is also compact and light enough to carry."

The sample panel is capable of measuring moisture in gases under pressure – up to 300 barg – and will operate in temperatures up to +50°C.
RELATED ARTICLES
No related articles listed
OTHER ARTICLES IN THIS SECTION