ARTICLE
Irregular loads protected
18 November 2014
Pallet collars from Schoeller Allibert are reported to be delivering improved efficiency and time savings for consumer delivery specialist, Hermes.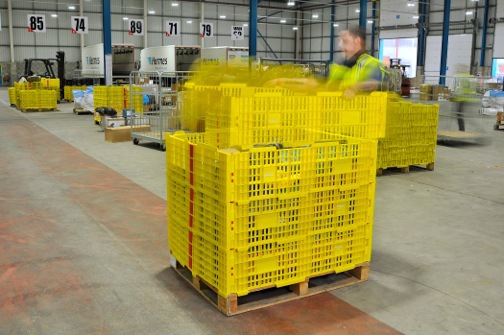 Schoeller Allibert's pallet collars can be used in conjunction with wooden or plastic pallets in either standard UK (1200x1000mm) or Euro (1200x800mm) sizes to create a temporary yet robust bulk container, protecting uneven or irregularly shaped loads and simplifying handling in time-critical operations.
Locking securely into a base pallet, Schoeller Allibert's pallet collars feature hinged sides which enable them to fold flat after use, optimising vehicle fill on return journeys. As well as protecting awkwardly-shaped loads, plastic pallet collars also effectively counter the health and safety risks of wooden alternatives – including sharp edges and splintering.
OTHER ARTICLES IN THIS SECTION