ARTICLE
Growth 'ramped up'
27 January 2015
Thorworld Industries cites its ability to offer SMEs a cost-effective alternative to dedicated loading bays as one of the reasons for its success in 2014.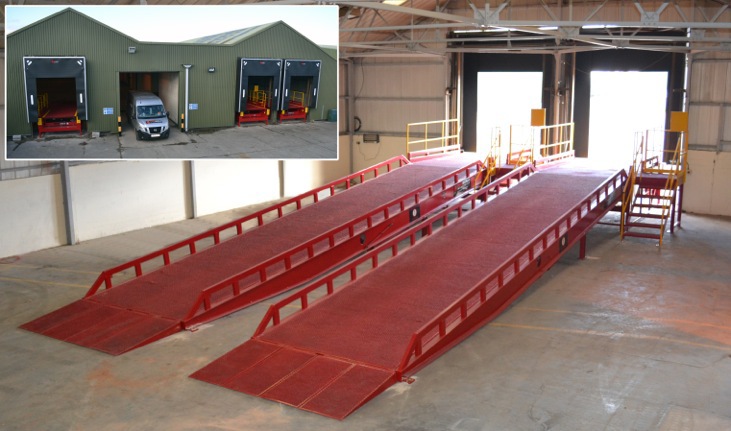 John Meale, MD, says: "Many companies, especially SMEs, have an active warehouse space and considerable throughput, yet do not have a dedicated loading bay, either because it is too expensive or not permitted under the terms of their tenancy. So, how can they effectively unload and subsequently despatch deliveries and distributions?"
For many SMEs, says Thorworld, the use of a mobile yardramp will provide a portable solution that ensures safe, efficient loading. Yet, if there is a warehouse in situ, a yardramp on its own is not necessarily the best solution because it is not designed to be integrated with the warehouse.
Thorworld now offers a solution that fills the gap – more permanent than a yardramp to suit regular warehouse usage, but without requiring a full loading bay installation. Crucially, this system can be tailored to each company's specific environment and requirements, making it truly bespoke.
The system is built from three key elements: a ramp, a platform and a hydraulic dock leveller. By integrating these items, it is possible to create a semi-permanent solution that fulfils all of the requirements of a dedicated loading bay.
Once this solution is positioned flush to the entranceway beneath a roller or sectional door, and bolted to the ground, there is no significant difference in terms of performance, reliability or health and safety. The trailer pulls up; the leveller smooths the transition to the platform; the forklift truck removes the goods along the platform, down the ramp and into the warehouse.
Benefits include the ease of installation; the system is simply positioned and bolted into place, in contrast to the extensive civil work required with the installation of a traditional loading bay.
At the same time, the semi-permanent nature of the system allows for flexibility and manoeuvrability because it can be easily relocated when needed.
OTHER ARTICLES IN THIS SECTION